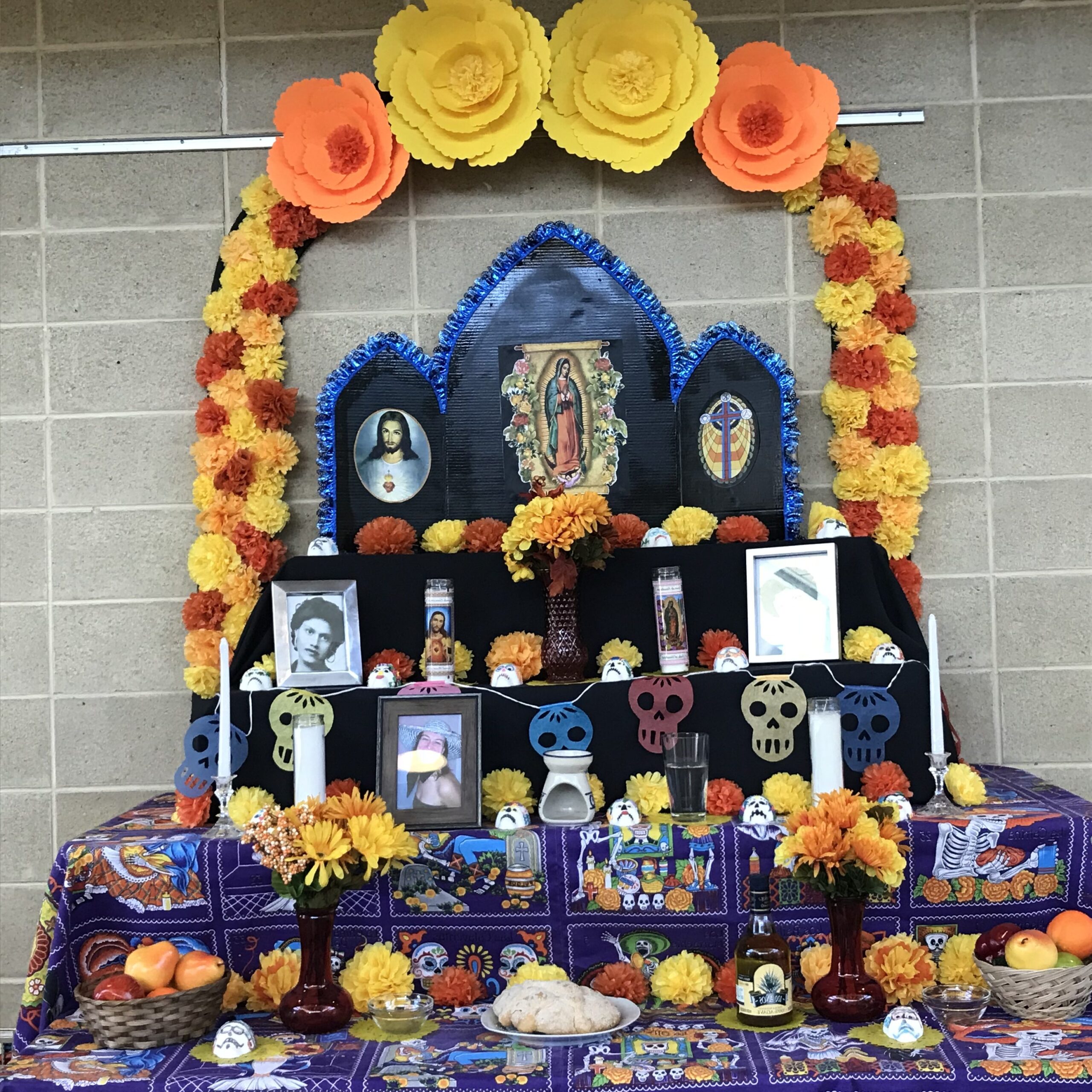 Día de los Muertos: Community Ofrenda Exhibit 2019
October 21, 2019 - November 8, 2019
Each year the National Hispanic Cultural Center works with schools and community organizations to host an exhibit of ofrendas (altars) in celebration of Día de los Muertos.
The ofrendas will be placed throughout the Domenici Education Building and the Roy E. Disney Performing Arts Center. There is also a community ofrenda that you are welcome to contribute items in remembrance of your loved ones.  Keep in mind we are not responsible for any items that are lost or stolen. Please do not bring irreplaceable photographs or items.  We encourage photo copies.
This year we are working with 516 arts and are asking for a select number of submissions to be dedicated to the "Species in Peril" along the Rio Grande.
We can provide you with a list of plants and animals that are extinct or facing extinction along the Rio Grande.  For information on the exhibit at 516 Arts and programming https://www.516arts.org/
https://www.516arts.org/exhibitions/species-in-peril-along-the-rio-grande-contemporary-artists-respond
For more information about the call for entries to create an ofrenda for the exhibit, click HERE.
Related Events