Events Search and Views Navigation
Events List Navigation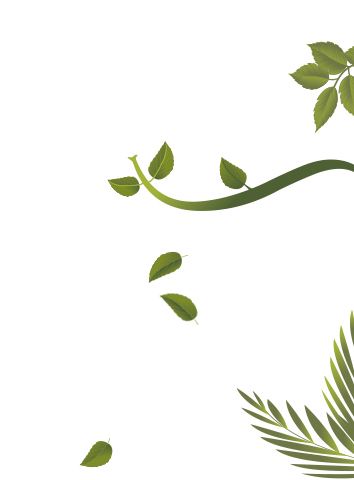 This exciting exhibit features approximately fifty works of art from the Joyce Kaser Collection. Southwest of Eden: The Art of Adam and Eve examines the various ways in which New Mexican artists and others visually portray these two famous figures as well as the flora and fauna in their surroundings.  For example, how many apples are featured, or are they pomegranates? Is the serpent male or female? Is it animal or human, or half and half? Is Eve always the instigator or is Adam assuming some responsibility? Situated in the NHCC Art Museum's highly popular community gallery, Southwest of Eden invites the visitor to take a closer look at the imagery, symbolism and story of what happened in the garden.
NHCC Art Museum
Every few years, the NHCC Art Museum refreshes its exhibit of artworks that showcase the breadth of the permanent collection. As always, the artworks featured in Aquí Estamos are global in scope and reflect the complexity of the Hispanic experience demonstrating that there is no one way to create art that exemplifies what it means to be Hispanic, Chicana/o, Latinx, and/or Latin American.
Artists Include:
Adriana GonzalesAlice Rahon
Alora Cinllo
Alvin Gill-Tapia
Ana Rosa Rivera Marrero
Antonio Pérez (Ñiko)
Arthur López
Arturo Elizondo
Barbara Carrasco
Carlos Quinto Kemm
Camilla Trujillo
Carmela Martínez Álvarez
Carmen Lomas Garza
Catalina Delgado-Trunk
Charles "Chaz" Bojórquez
Charles Frésquez
Christina "Tina" Fuentes
Christopher Espinoza
Cisco Jimenez
David Perez Escudero
Deborah Rael-Buckley
Eddie Domínguez
Eduardo Muñoz Bachs
Edward Gonzales
Elena Baca
Emilio Lobato III
Enrique Montenegro
Eric J. Garcia
Fanny Rabel
George T. López
Glugio "Gronk" Nicandro
Goldie Garcia
Irene Aguilar Alcántara
Jaime Palacios
Jessamine Toste
Jesse Amado
Jocelyn Lorena Salaz
Juanito Jimenez
Karima Muyaes
Lawrence López Ortiz
Liberty Gonzales
Luisa Bacilio Elías
Lydia Gallegos
Magali Lara
Malaquias Montoya
Margaret Herrera Chávez
Marion C. Martinez
Martha Varóz Ewing
Mónica Sosaya Halford
Nicholas Herrera
Orlando Leyba
Pamela Enriquez-Courts
Patrocinio Barela
Paula Castillo
Póla López
Raul Gonzalez
Ray Martín Abeyta
René Zamora
Ron Mier
Scherezade Garcia
Sergio Moyano
Sergio Tapia
Valerie Roybal
Verne Lucero
Vincent Campos
Victoria Martinez-Rodgers
"¡Mira! Nuestra Arquitectura: An Architectural Journey"
An architectural history of the NHCC, in celebration of our 20th anniversary.
To commemorate the 20th anniversary of the National Hispanic Cultural Center, the History and Literary Arts program presents "¡Mira! Nuestra Arquitectura: An Architectural Journey," an architectural history of the Center's past, present and future. This exhibit consists of text, sketch drawings, blueprints, maps, and photographs exploring Hispanic/Latinx culture and heritage as expressed through the buildings and landscape of the Center. The exhibit shows the original design concept for the Center's campus, the subsequent redesign, as well as the challenges and triumphs in building this prominent institution whose doors opened in 2000.
DID YOU KNOW…
…the original design for the Center included an amphitheater?
…each program has a uniquely designed building?
…the El Gran Torreón contains a 4,000 square foot fresco, "Mundos de Mestizaje," depicting thousands of years of Hispanic history?
…the original design had the public parking lot situated on the south side of campus?
…the Rio Grande served as an important influence on the original design of the campus?
…the Center's campus will soon have a Visitor's Center?
***
Para conmemorar el vigésimo aniversario del Centro Nacional de Cultura Hispana, el programa de historia y artes literarias presenta "¡Mira! Nuestra arquitectura: Un viaje arquitectónico," una historia arquitectónica del pasado, del presente y del futuro del Centro. La exhibición consiste en texto, bosquejos, planos, mapas, y fotografías que exploran la cultura y la herencia hispanas/latinas expresadas en los edificios y los paisajes del Centro. La exhibición muestra el diseño conceptual original para el campus del Centro, y el cambio de diseño subsiguiente, además de los desafíos y los triunfos al construir esta institución prominente cuyas puertas abrieron en 2000.
¿SABÍA UD. QUE . . .
…el diseño original del Centro incluía un anfiteatro?
…cada programa tiene un edificio de diseño único?
…el gran torreón del Centro contiene un fresco de 4.000 pies cuadrados, "Mundos de Mestizaje," que representa miles de años de historia hispana?
…en el diseño original el estacionamiento se ubicaba en el lado sur del campus?
…el Río Grande servía como una influencia importante en el diseño original del campus?
…el campus del Centro pronto tendrá un centro para visitantes?
***
This will be the first exhibit in the Bosque Gallery Series. The New Bosque Gallery at National Hispanic Cultural Center will be 730 feet in length (roughly 2 ½ times the size of a football field).  This beautiful open-air gallery space runs along the Bosque Trail to the east of the Rio Grande just south of César Chávez and Dolores Huerta Avenues.
Bosque Gallery exhibitions will be mounted on the exterior wire fencing owned by the NHCC.  Exhibitions rotate between the key program areas, and will include topics supporting the NHCC's Mission including History and Literary Arts, Visual Arts, and Performing Arts.  The Bosque Gallery exhibits will be accessible, bilingual, and inclusive. The Bosque Trail is highly trafficked with cyclists, joggers, and walkers.  These groups of visitors include families and individuals.
There are 31 re-printable panels (48 x 60 inches each) available for each exhibition. All panels will be hung on exterior fence facing the Bosque Trail. The panels are made from ALU-PANEL, a reusable thin polycarbonate metal substrate. The panels are reusable, meaning that the vinyl printing for each exhibit can be peeled off and the panels can be re-printed with each new project.  The panels have an anti-graffiti coating and can last for many years if handled properly.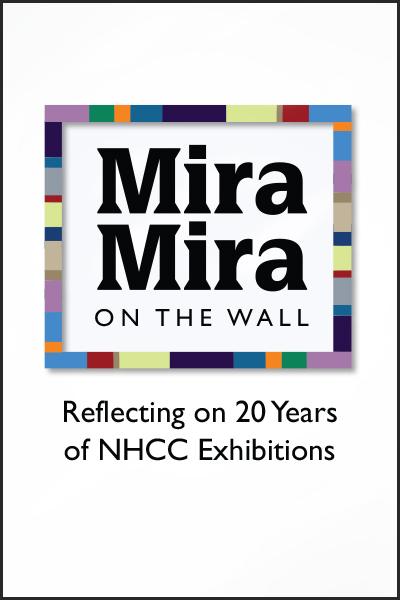 The National Hispanic Cultural Center (NHCC) turns twenty years old in 2020 and the museum now has twenty years of exhibitions to reflect on and learn from. Mira Mira On the Wall: Reflecting on 20 Years of Exhibitions – Virtual Edition recounts a selection of exhibits that have been presented over the last two decades. It examines their impact on the permanent collection, the importance of the stories that have been told, and celebrates the artists that have participated in shaping the identity of the museum over the years. These exhibitions have worked to expand a collective understanding of American art and identity through the lens of Hispanic, Chicana/o, Latinx, and Latin American creative expression.
Desde Mi Balcón / From My Balcony
Bosque Gallery outdoor exhibition space
The National Hispanic Cultural Center (NHCC) Visual Arts Program, in collaboration with Instituto Cervantes of Albuquerque and the Cultural Office of the Embassy of Spain in Washington, D. C. presents "Desde Mi Balcón/From My Balcony," a new exhibit on view April 8 through Sept. 10, 2021, in the Bosque Gallery outdoor exhibition space.
This traveling exhibition consists of 28 large-format photographs (80 x 70 centimeters) of day-to-day situations, images that could be seen from windows and balconies, taken by ordinary citizens of Spain last year during the first few months of the COVID-19 pandemic.
PhotoEspaña, the International Festival of Photography and Visual Arts of Madrid, aware of the role that balconies and windows could play in the early days of a national stay-at-home order, launched a call through social media to Spaniards who wanted to share their images during the quarantine. More than 60,000 submissions were received and the 23rd edition of the festival was inaugurated with exhibitions in 50 cities across Spain.
"No matter where you are from, the images exhibited in 'Desde Mi Balcón' draws you in and certainly provide often emotional and humorous reflection on the experiences the world has gone through during the past year or more," said Tey Marianna Nunn, director of the Art Museum and Visual Arts Program at the NHCC. "They are poignant reminders of the importance of place, communities, family, and connection and all the ways these necessities manifest themselves."
The original PhotoEspaña call for artists eloquently captured this timely theme: "Windows, balconies function as we have seen throughout art history as a separator between the interior (and personal) space and the outside world. But also as a source of longing and freedom. Confinement and infinity. Immediacy and transience."
"Quarantine, isolation, and stay-at-home orders vary immensely depending of where home is," said Josefa González Mariscal, Executive Director of the NHCC. "'Desde Mi Balcón/From My Balcony' allows us to see how Spain, where the population density is more than 10 times that of New Mexico, experienced the COVID-19 confinement."
"Desde Mi Balcón/From My Balcony" was first on exhibit in the United States on the facade of the Spanish Embassy in Washington, D.C.
Inaugurated this past October, the Bosque Gallery makes use of 730 feet of fencing along the western border of the NHCC campus, facing the Paseo del Bosque Trail, to present exhibitions that rotate among the key program areas of the NHCC – History, Literary Arts, Visual Arts, and Performing Arts – and include topics that support the Center's mission to preserve, promote, and advance Hispanic culture, arts, and humanities.
The exhibition, Because It's Time: Unraveling Race and Place in NM, was presented in the NHCC Art Museum in 2018. We are honored to present the content again in a virtual format and to continue sharing the work of these amazing artists whose contributions to discussions regarding identity, culture, experience, belonging, place, and equity remain of critical importance three years later.
+ Export Events