Events Search and Views Navigation
Events List Navigation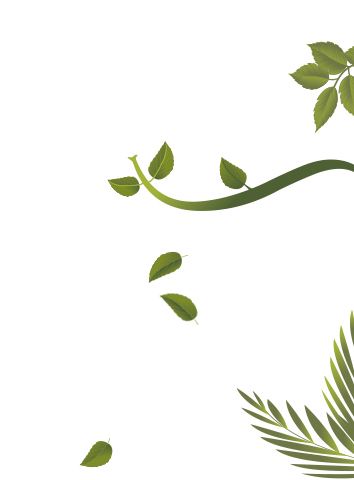 This exciting exhibit features approximately fifty works of art from the Joyce Kaser Collection. Southwest of Eden: The Art of Adam and Eve examines the various ways in which New Mexican artists and others visually portray these two famous figures as well as the flora and fauna in their surroundings.  For example, how many apples are featured, or are they pomegranates? Is the serpent male or female? Is it animal or human, or half and half? Is Eve always the instigator or is Adam assuming some responsibility? Situated in the NHCC Art Museum's highly popular community gallery, Southwest of Eden invites the visitor to take a closer look at the imagery, symbolism and story of what happened in the garden.
NHCC Art Museum
Every few years, the NHCC Art Museum refreshes its exhibit of artworks that showcase the breadth of the permanent collection. As always, the artworks featured in Aquí Estamos are global in scope and reflect the complexity of the Hispanic experience demonstrating that there is no one way to create art that exemplifies what it means to be Hispanic, Chicana/o, Latinx, and/or Latin American.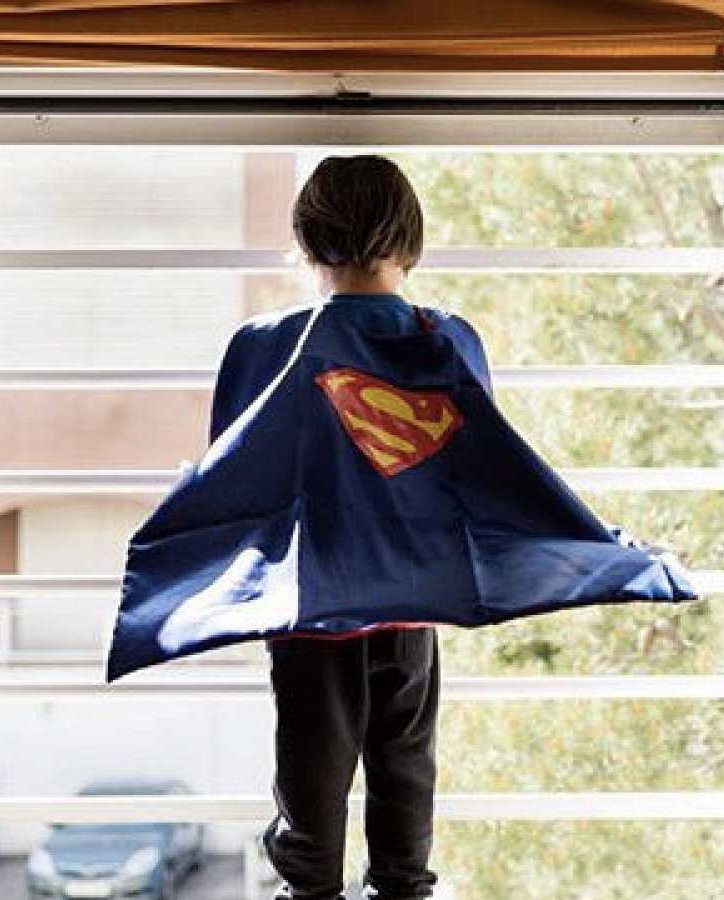 Desde Mi Balcón / From My Balcony
Bosque Gallery outdoor exhibition space
The National Hispanic Cultural Center (NHCC) Visual Arts Program, in collaboration with Instituto Cervantes of Albuquerque and the Cultural Office of the Embassy of Spain in Washington, D. C. presents "Desde Mi Balcón/From My Balcony," a new exhibit on view April 8 through Sept. 10, 2021, in the Bosque Gallery outdoor exhibition space.
The exhibition, Because It's Time: Unraveling Race and Place in NM, was presented in the NHCC Art Museum in 2018. We are honored to present the content again in a virtual format and to continue sharing the work of these amazing artists whose contributions to discussions regarding identity, culture, experience, belonging, place, and equity remain of critical importance three years later.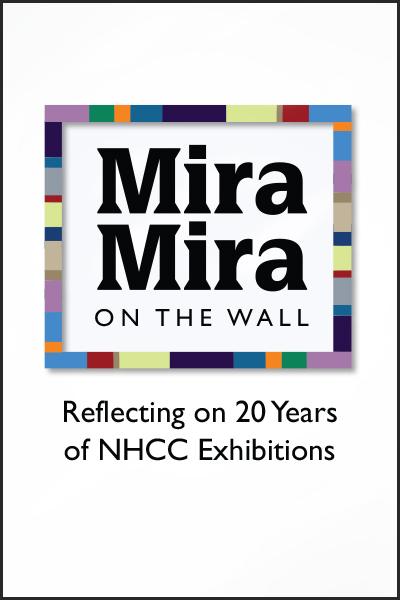 The National Hispanic Cultural Center (NHCC) turned twenty years old in 2020 and the museum now has twenty years of exhibitions to reflect on and learn from. Mira Mira On the Wall: Reflecting on 20 Years of Exhibitions recounts a selection of exhibits that have been presented over the last two decades. It examines their impact on the permanent collection, the importance of the stories that have been told, and celebrates the artists that have participated in shaping the identity of the museum over the years. These exhibitions have worked to expand a collective understanding of American art and identity through the lens of Hispanic, Chicana/o, Latinx, and Latin American creative expression.
Due to the COVID-19 pandemic, the opening of Mira Mira on the Wall in the museum was postponed and a selection of artworks were presented online in a virtual exhibit. We are excited to present the full exhibition with additional artworks in the museum itself in 2021!
Please click here to see the Virtual Exhibition of Mira, Mira On the Wall: Reflecting on 20 Years of Exhibitions.
"¡Mira! Nuestra Arquitectura: An Architectural Journey"
An architectural history of the NHCC, in celebration of our 20th anniversary.
To commemorate the 20th anniversary of the National Hispanic Cultural Center, the History and Literary Arts program presents "¡Mira! Nuestra Arquitectura: An Architectural Journey," an architectural history of the Center's past, present and future.
This virtual tour showcases the exhibit as it was presented in Spring of 2021 in the Bosque Gallery.
Take a look and stay tuned for how you can visit the exhibit in person again (coming August 13, 2021).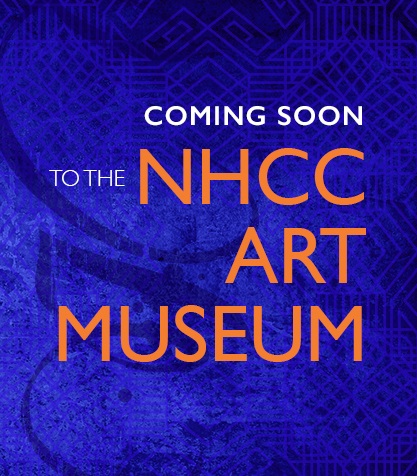 Coming in 2022!
The National Hispanic Cultural Center Art Museum presents: Fronteras del Futuro: Art in New Mexico and Beyond
"More than mere escapism, science fiction can prompt us to recognize and rethink the status quo by depicting an alternative world, be it a parallel universe, distant future, or revised past." -Catherine S. Ramírez (will add the full citation here)
This exhibition presents artworks by Hispanic, Chicana/o, Latina/o/x, and Indigenous artists in New Mexico and beyond that explore the intersections of art, science, technologies (both ancient and modern), cosmic musings, and future-oriented visions. It looks to artists to inform, interpret, and expand the ways we imagine our collective futures.
BIPOC (Black, Indigenous, and People of Color) art and cultural producers have engaged with science fiction and other tenants of speculative fiction in their work for decades.
As an umbrella term, speculative fiction encompasses the intersections of science fiction, fantasy, future-oriented imaginings and much more. In the last few years, a number of exhibitions have illustrated the scope of this work in Latinx and Latin American art on a global scale as well as its significance to cultural criticism and the task of imagining alternative, just, and thriving futures for communities of color.
While New Mexican artists have been included in these exhibitions, there is much more to explore about New Mexican artistic contributions by artists who create in this environment. What does New Mexican speculative fiction look like and how does it contribute to the larger body of work produced by Hispanic, Chicana/o, Latina/o/x, Indigenous, Latin American, and African American artists outside of New Mexico?
Stay tuned for calls for art submissions!
+ Export Events