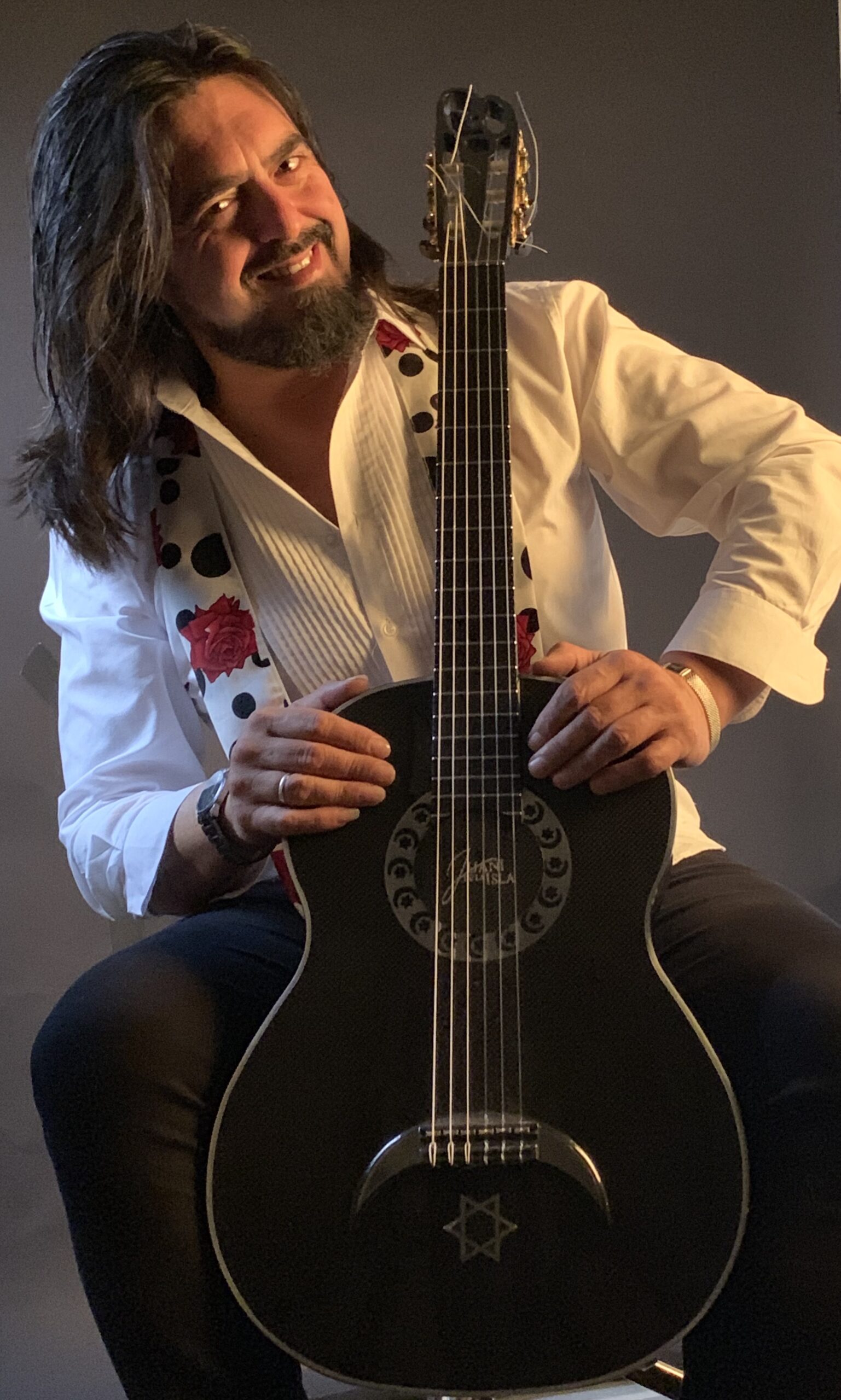 Casa Flamenca presents Flamenco Without Borders, with Juani de la Isla
May 24, 2019
This event has been cancelled and will be re-scheduled at the earliest convenience. Please contact the NHCC box office at 505-724-4771 for more information.
7:30 pm
Internationally known Juani de la Isla is a master flamenco guitarist from the island of San Fernando near the port city of Cádiz, in southern Spain. He began his musical education studying with the great flamenco singer Rafael Romero, has been a student of the celebrated flamenco guitarist Manolo Sanlúcar, and has also been trained in the gypsy flamenco style of Morón—a small pueblo in the heart of Andalucia's flamenco country.
During his career, he has accompanied some of the greatest flamenco artists of this century, including singers Jose Mercé, Chato de la Isla, Juan Villar, Rancapino, Pansequito and Aguilar de Vejer, and dancers Javier Barón, Sara Baras and Manuela Carrasco. He has composed music for the flamenco dance company of Cristina Hoyos and for over a decade has been musical director for the popular flamenco singer "El Barrio." His recording career includes participation on more than 100 albums with some of Spain's finest flamenco artists, among them Jose Mercé, Joaquin Sabína, Paco Ortega, El Barrio and David de María. In 2015, he released his first solo CD, Libertad en Mis Manos. As a performer and teacher, Juani de la Isla has toured internationally.
His concert at the National Hispanic Cultural Center is an extension of Flamenco sin Fronteras, Casa Flamenca's introductory series of workshops in the rhythms of flamenco for musicians working in all musical genres. Juani de la Isla's residency at Casa Flamenca is co-sponsored by Instituto Andaluz de Flamenco, Patrimonio de la Humanidad, "All Flamenco," Brilliant Sounds, La Isla Ciudad Flamenca, Venta de Vargas, and San Fernando, Cádiz. The 14 workshops offered will feature different flamenco rhythms, with participants exploring ways to integrate flamenco into genres with which they are more familiar, and extemporaneous performances encouraged. The culminating event of this genre-bending collaboration will include workshop participants and selected local artists performing with Juani de la Isla.
$20 w/ $2 discount for seniors, children 12 and younger, & NHCC members
Please note that this performance has been rescheduled from April 27.
Thank you to our Performing Arts Season Sponsors Heritage Hotels and Resorts, the Albuquerque Journal and Southwest Airlines!
Event Navigation
Related Events