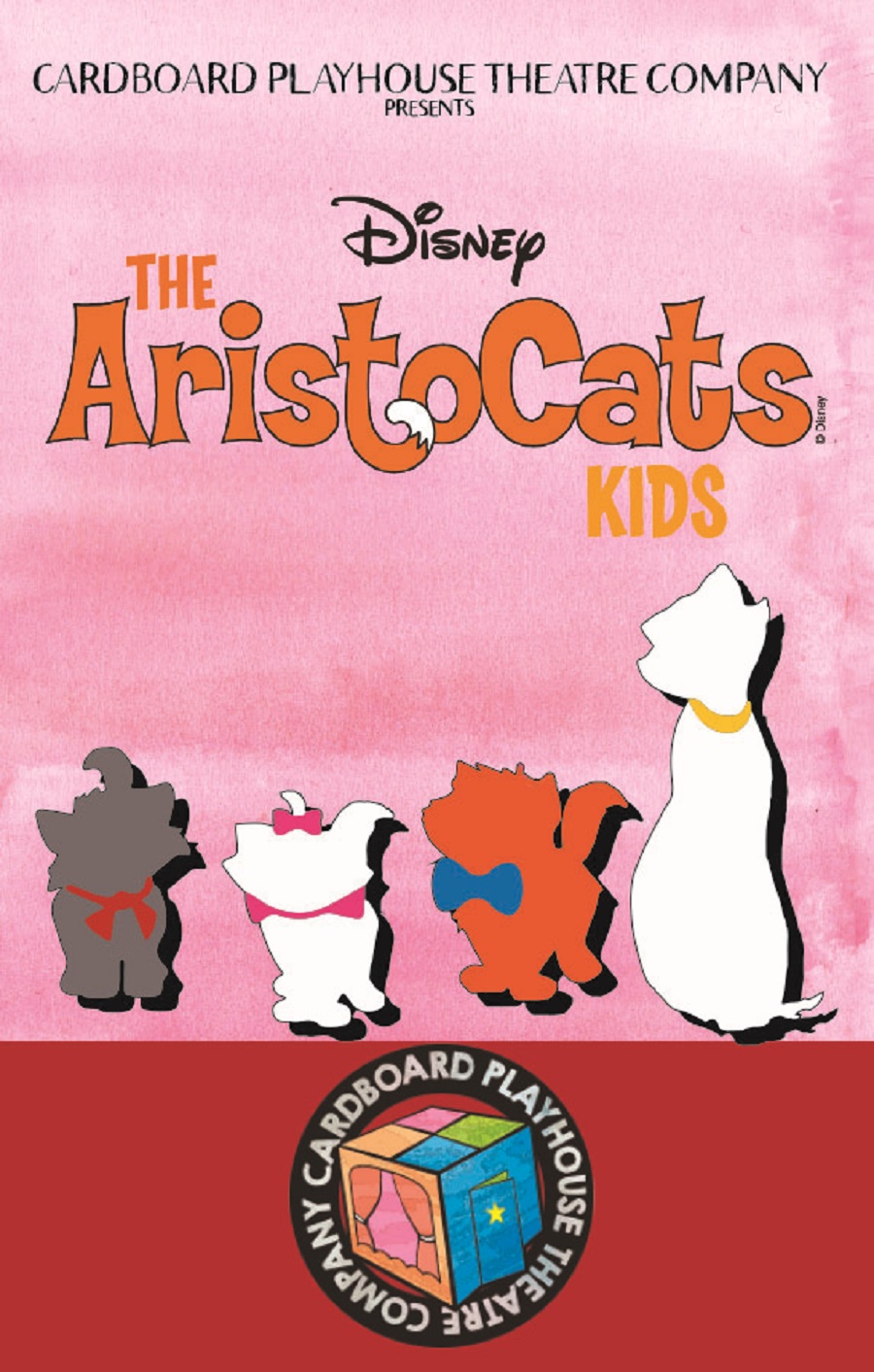 Cardboard Playhouse presents Disney's The AristoCats Kids
February 7, 2020 - February 16, 2020
Friday & Sunday, February 7-9 & 14-16, 2020
Friday at 7 pm, Saturdays at 2 pm & 6 pm and Sundays at 2 pm
Cardboard Playhouse presents Disney's The AristoCats Kids, Based on the beloved Disney animated film, and featuring a jazzy, upbeat score, Disney's The Aristocats KIDS is a non-stop thrill ride of feline fun, complete with unbelievable twists and turns.
In the heart of Paris, a kind and eccentric millionairess wills her entire estate to Duchess, her high-society cat, and her three little kittens. Laughs and adventure ensue as the greedy, bumbling butler pulls off the ultimate catnap caper. Now it's up to the rough-and-tumble alley cat, Thomas O'Malley, and his band of swingin' jazz cats to save the day.
$10
The event is a rental event not an NHCC production. The title, content, photos/images and description for this event were provided to the NHCC by the organization renting the NHCC venue for the event. By serving as a venue and posting the event on its website, the NHCC is not endorsing any views expressed in the title or description of the event, nor is it endorsing the content of the event.
Event Navigation
Related Events