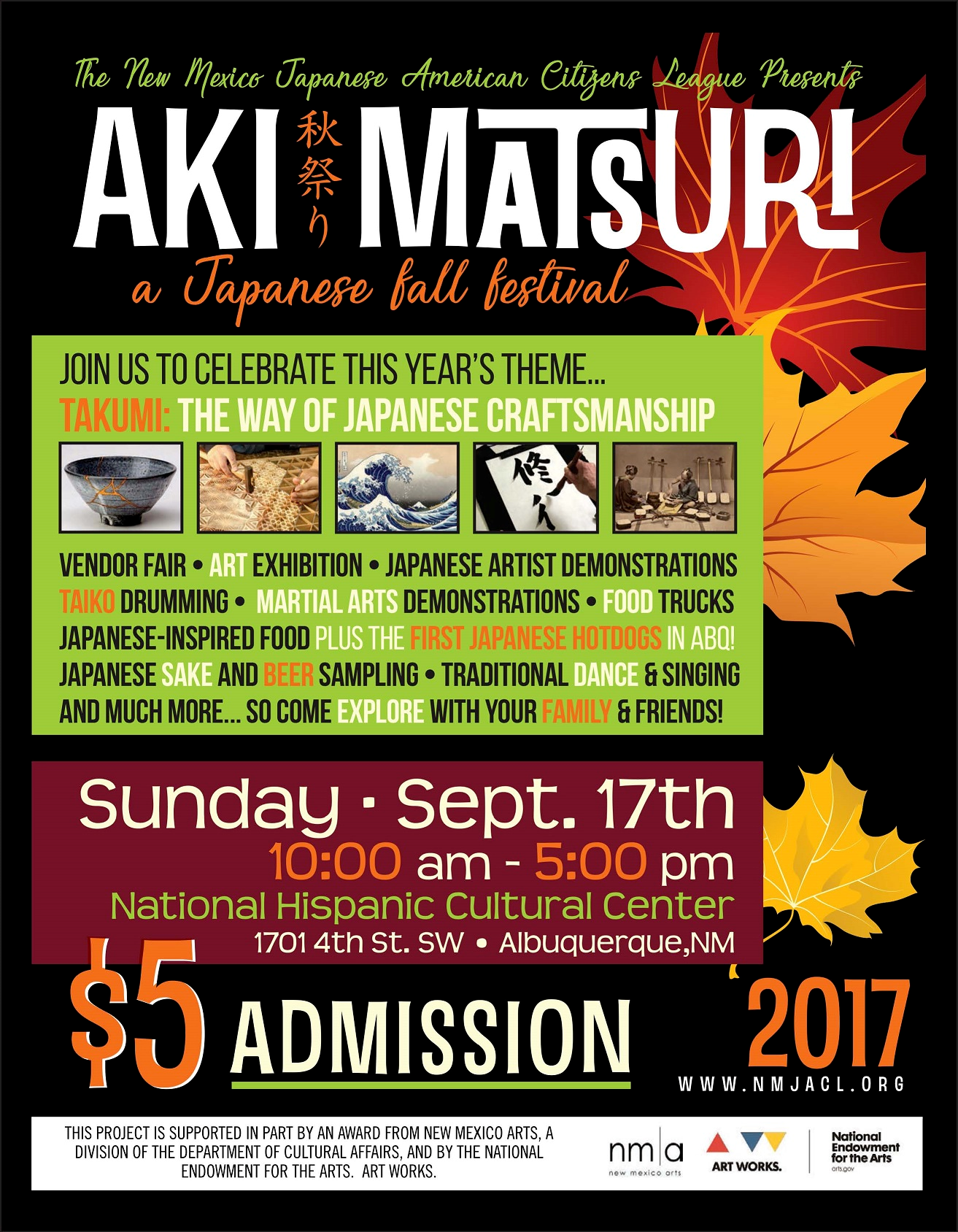 Aki Matsuri (Japanese Fall Festival) 2017 (Rental)
September 17, 2017
10 am to 5 pm
Celebrate the NMJACL's annual fall festival Aki Matsuri on Sunday, September 17th featuring Japanese cultural exhibits, vendor fair, musical demonstrations, Japanese art, Japanese food, Beer and Sake tastings and more!
The New Mexico Japanese-American Citizens League (NMJACL) has been hosting Aki Matsuri (trans.: fall festival) for over twenty years. The festival is the main annual event for NMJACL and serves as a venue to share Japanese and Japanese-American (JA) culture with all of New Mexico.
The festival attracts guests and performers from around the state and beyond, showcasing traditional Japanese, dance, song, and musical performances, martial arts, arts and crafts, Japanese food, and more.
For more information please go the the official website HERE or contact New Mexico JACL by calling (505) 600-1549 or by email at info@nmjacl.org
$5
The title, content, photos/images and description for this event were provided to the NHCC by the organization renting the NHCC venue for the event. By serving as a venue and posting the event on its website, the NHCC is not endorsing any views expressed in the title or description of the event, nor is it endorsing the content of the event.
Related Events