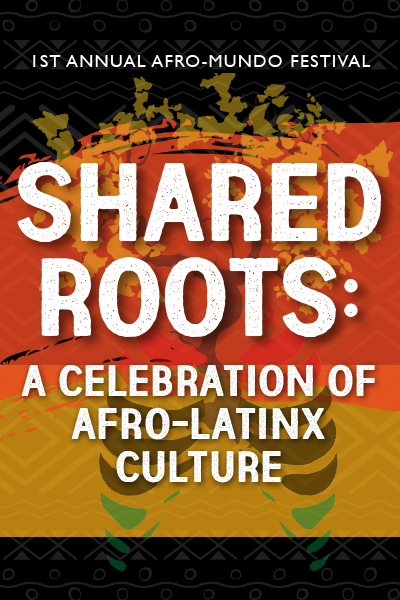 AfroMundo Festival: Divinations: Ika, Ijekun, Obara – Visual Arts Chat/Slide Presentation
April 17, 2022
7:00 pm
Afro Caribbean Cosmology is rooted in understanding how the ashé, the underlying power in all living things, manifests and connects to human beings.  For souls to live in balance, it is essential to learn how to read nature's inherent powers.  It is by identifying with nature that one develops conscience, as well as the iwa pele, the "good character" that guarantees joy, a full life, and an ability to "see" and to understand the connection between all living things.
Free community event

"Divinations" are photosculpture installations through which José Arturo Ballester Panelli, aka Balleste 9, directs our gaze to Nature's mystical connections.  Such connections are fundamental to Caribbean and Afro Latin American identities and cosmologies.
AfroMundo Festival
Shared Roots: A Celebration of Afro-Latinx Culture
 AfroMundo was born of a desire to counter alienation and marginalization by fostering civic engagement. It was therefore founded on the principles of convite—an age-old collaborative tradition that enables community members to pool their talents and scarce resources for rituals of life, socialization and mutual support, whether to collectively harvest each other's fields, erect homes, tend to the sick, bury the dead, celebrate Feast Days or organize festivals, thus strengthening communal bonds and ensuring that no one toils, grieves or celebrates alone.
In the spirit of convite which takes into account that communities are wellsprings of wisdom, talents and skills, AfroMundo is a diverse, multigenerational collective of tradition bearers, storytellers, community historians, artists, cultural specialists and humanities scholars with the shared goal of nurturing community through meaningful traditional as well as contemporary cultural, artistic, and humanities programs designed to nourish the soul, address inequities, spark informed dialogues, and establish alliances to combat racism and bias.
This event is free and open to the public.
In-person attendees are encouraged to 
REGISTER
 in advance.
Capacity for each event is LIMITED and varies according to venue.
For other festival activities please go to AfroMundo.org or AfroMundo Organization on Facebook.
Related Events