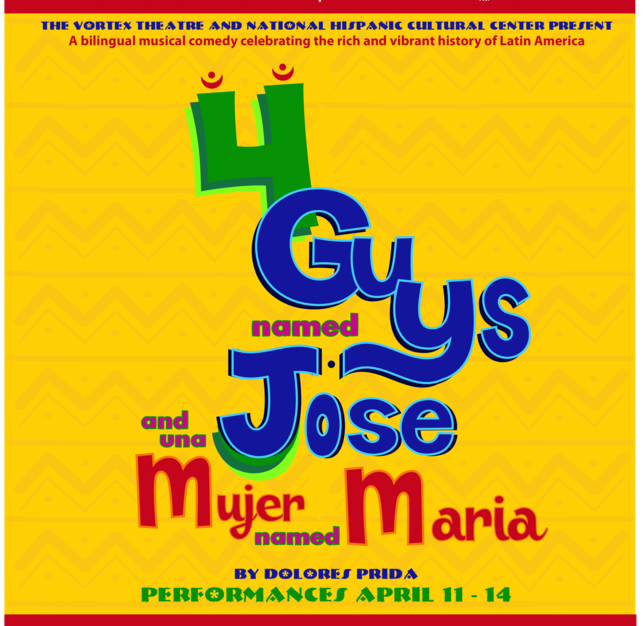 4 Guys Named José and una mujer named María!
April 11, 2019 - April 14, 2019
Please note that all performances of this show will take place at the NHCC in the Bank of America Theatre. 
7:30 pm—Thursday-Saturday
2 pm—Sunday
An Off-Broadway smash hit, never before presented in Albuquerque, this musical comedy celebrates the rich and vibrant musical history of Latin America. Emphasizing both the diversity and the commonality of Latino cultures, it features a show-within-a-show as the "4 Guys Named José"—one Puerto Rican, one Mexican, one Cuban, and one Dominican—design a musical revue that will showcase the music they grew up with and project a positive image to counteract Latino stereotypes. They have never put on a show before, and their attempts to get through the night without fighting or forgetting their cues are both comic and heartfelt—a journey through love, loss, and nostalgia for one's homeland. Written by Dolores Prida, 4 Guys Named José and una mujer named maría is directed by Valli Marie Rivera.
$22 w/ $2 discount for students, seniors and NHCC members; $10 Thursday show only
Thank you to our Performing Arts Season Sponsors Heritage Hotels and Resorts, the Albuquerque Journal and Southwest Airlines!
Event Navigation
Related Events