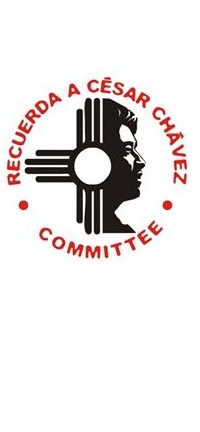 26th Annual César Chávez Day March & Fiesta
March 30, 2019
March—10:30 am
Fiesta—12 noon-3:30 pm
Civil rights and labor leader César Chávez was born on March 31, 1927 in Yuma, AZ. Every year since his untimely death in 1993, the Recuerda a César Chávez Committee has commemorated the birth of this humble civil rights leader by marching in his honor and celebrating his life with music, dancing, poetry and enjoyable, culturally enriched activities for children. Our event is designed to educate the entire family about César Chávez and the farm worker movement. The Recuerda a César Chávez Committee is made up of organizations and individual volunteers who want to see Chávez's legacy of peaceful activism continue for generations to come. Our mission is to educate our youth and communities about the legacy, life and work of this great civil rights leader—César Chávez.
Free public event
March for Justice: 10:30 am-12 pm
In the tradition of César Chávez and Dolores Huerta, we will take to the streets of the South Valley and Barelas neighborhood in honor of the farm worker movement. The March for Justice (or "la marcha de justicia") will step off at 10:40 a.m. from the north parking lot of the NHCC, moving north on 4th Street. Come march alongside Dolores Huerta as the Aztec dancers lead the way. Chants from the Chicano and farm worker movement will echo through the streets as our community volunteers and leaders march. The pace for la marcha will be slow so that everyone can participate. We will complete the two-mile loop by around noon…returning south from 8th Street where we join the Fiesta on the NHCC's beautiful Plaza Mayor.
Fiesta: 12 pm-3:30 pm
César Chávez believed that community connections were best strengthened through personal relationships . That meant sharing a meal, having fun and including the whole family. So it is our mission every year to celebrate the life and legacy of our beloved civil rights leader with a fiesta combining food, music, dancing, information tables, and activities for children in our Kid's Corner. New Mexico native and cofounder of the United Farm Workers Union Dolores Huerta will once again honor our event as Keynote Speaker. Señora Huerta continues to be a civil rights icon worldwide to this day. We are also honored to host accomplished actor, musician, and composer Daniel Valdez. Additionally, our event will honor ¡Sí Se Puede! awardees and community leaders Dr. Adelamar Alcantara and Michael Casaus, and local acts Baracutanga and La Tropa Felizz will provide musical entertainment.
Related Events