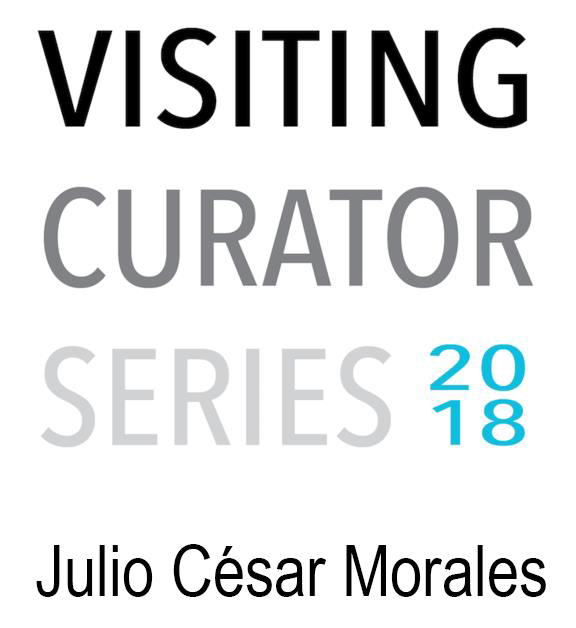 VCS Talk with Julio César Morales
June 22, 2018
7 pm
Central Features and the NHCC are proud to welcome Julio César Morales to Albuquerque as part of the 2018 Visiting Curator Series!
ABOUT JULIO CESAR MORALES
Employing a range of media and visual strategies, artist and curator Julio César Morales explores issues of migration, underground economies, and labor on personal and global scales. He is currently curator of visual arts at Arizona State University Art Museum; was the founder and director for Queens Nails Annex, an artist-run project space in San Francisco from 2003 to 2012; adjunct professor at The San Francisco Art Institute from 2000 to 2012; and associate professor in Curatorial Studies at The California College for the Arts from 1999 to 2010. He is currently curator at Arizona State University Art Museum/Herberger Institute for Design and the Arts, Tempe, AZ.
Morales is an advisor and writer for The San Francisco Quarterly Art Magazine; from 2008 to 2012 he was adjunct curator for visual arts at Yerba Buena Center for The Arts in San Francisco; and was a contributing curator for the Japanese pavilion at the 2013 Venice Biennale.
He has curated more than 100+ exhibitions to date. Highlights as a curator include solo exhibitions with Superflex, Suzanne Lacy, Mary Kelly, Nina Beier, Pedro Reyes, Miguel Calderon, Yoshua Okon, Koki Tanaka, Pablo Helguera and retrospective exhibitions of George Kuchar and Miguel Angel Rios with group exhibitions including Bay Area Now Triennale and The Jumex Collection. Morales has received grants for curatorial projects from The Rockefeller Foundation, National Endowment for The Arts, Jumex Foundation, and the Diane and Bruce Halle Foundation amoungst others. Morales' artwork has been shown nationally and internationally.
Morales's visit is organized in partnership with ICI, with financial support provided by The Fulcrum Fund and The FUNd at the Albuquerque Community Foundation.
ABOUT VCS
The inaugural 2018 Visiting Curator Series brings to Albuquerque a select group of curators working in the American Southwest region who will conduct studio visits with multiple local artists, as well as offer mentorship opportunities. As part of the Visiting Curator Series, each curator will give a public talk about their practice, including the artists and the sociopolitical contexts that shape their work.
VCS is organized by Central Features Contemporary Art and curator Nancy Zastudil in partnership with Independent Curators International (ICI). Funded in part by Common Field, Fulcrum Fund, and the FUNd at the Albuquerque Community Foundation.
Event Navigation
Related Events