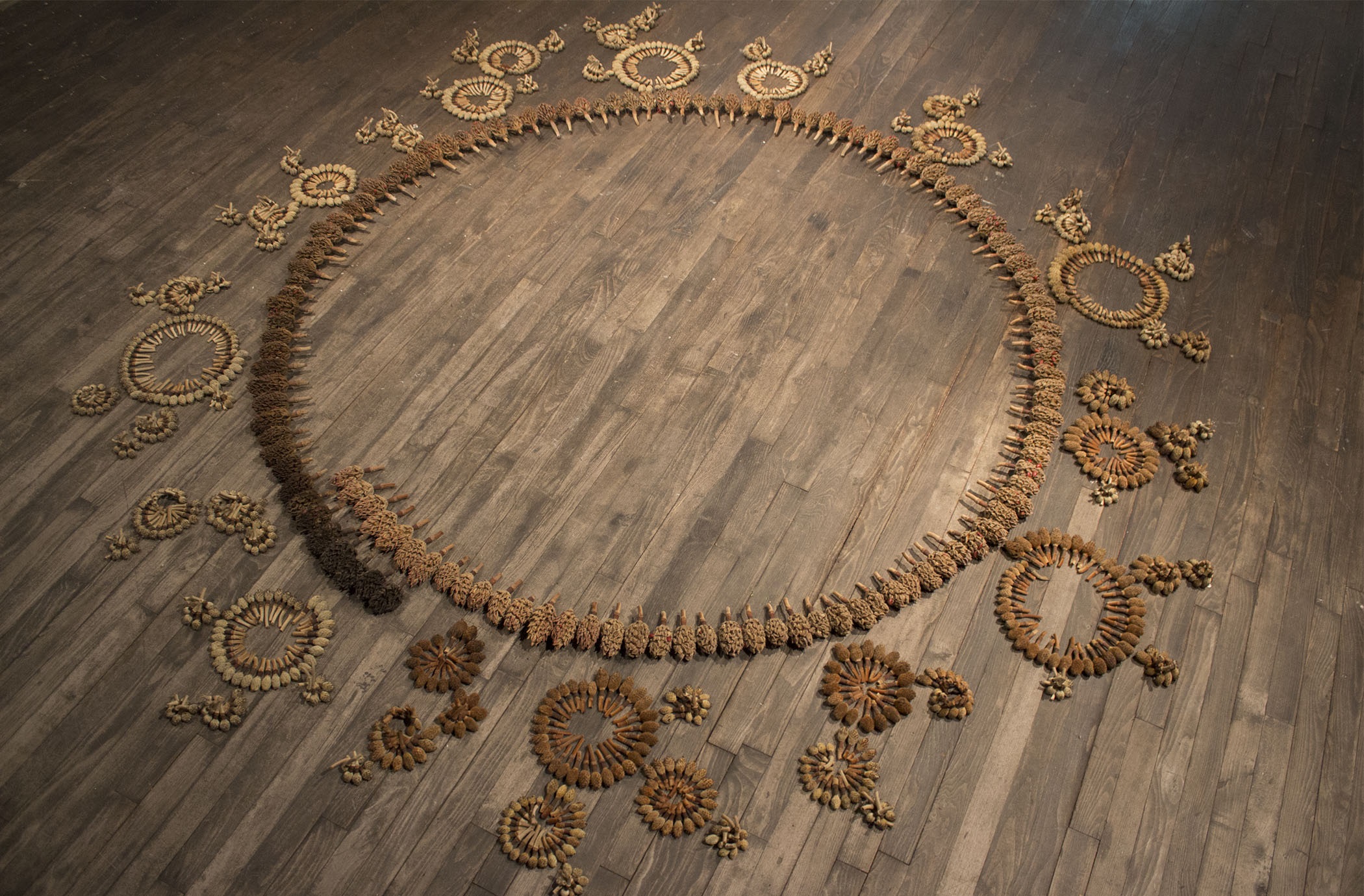 ¡Vamos al Museo! With Artist Rachel Muldez
March 4, 2017
10:30 am to 12:00 pm
On the first Saturday morning of every month, join us for this fun and engaging artist-led family program. During the March event, families (limited to 25 participants) will get a 30-minute museum tour focused on the NHCC Art Museum's current exhibit Fantasía Fantástica: Imaginative Spaces and Other-Worldly Collage led by artist Rachel Muldez, whose work you will see in the exhibit. Following the tour, the whole family can create their own artwork with Rachel's help in the Pete V. Domenici Education Building Creative Classroom.
Please pre-register using the link HERE (so we know how many materials to prepare)
Free, $5 donations are encouraged to support the artists & purchase supplies
For more information please call or email Elena Baca at 505-246-2261 or ElenaD.Baca@state.nm.us.
About Rachel Muldez and her work:
Rachel describes her current work as "nature collage." Muldez collects materials from the natural world and reframes them either within larger installation patterns that sprawl across a gallery floor or in much smaller compositions that seem as though they could be a little niche for some small creature. Muldez notes, "The materials and objects that I make are always a visual reference to the larger ideas of existence as a continuum and the current expansion of our known universe."
Artist Statement:
"The objects I collect end up in piles in my studio and await re-examination. It is not uncommon for me to observe and admire an object for years before I am aware of its full aesthetic potential. The sculptures that come out of this process resonate with evolving understanding of our world and the study of other worlds, galaxies, and nebulas."
Event Navigation
Related Events