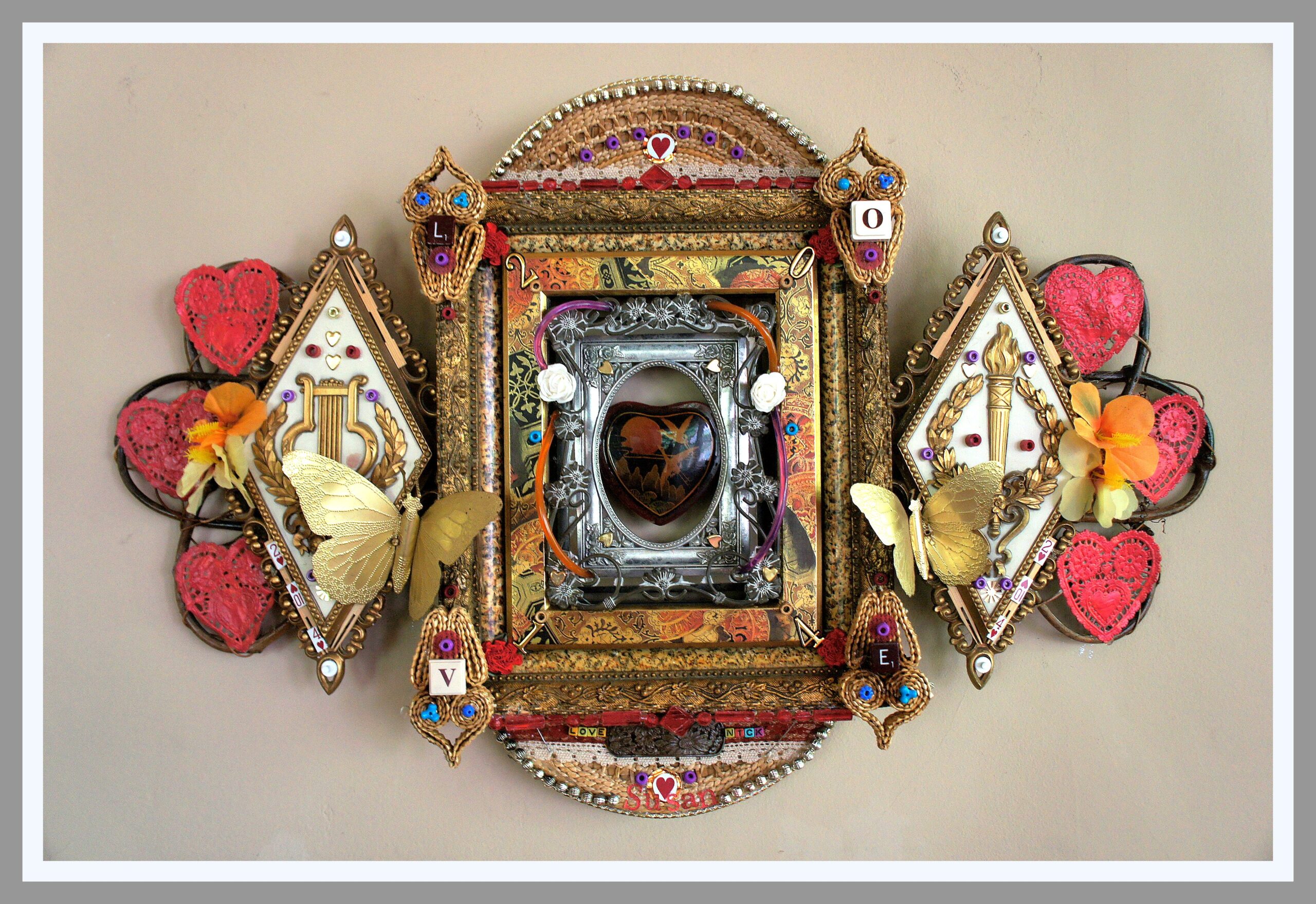 ¡Vamos al Museo! Valentines with Nick Abdalla
February 4, 2017
10:30 am to 12:00 pm
On the first Saturday morning of every month, join us for this fun and engaging docent- and artist-led family program. During the February event, families (limited to 25 participants) will get a 30-minute museum tour focused on the NHCC Art Museum's current exhibit Fantasía Fantástica: Imaginative Spaces and Other-Worldly Collage led by artist Nick Abdalla, whose work you will see in the exhibit. Following the tour, Nick will lead you in a family-friendly project that will include an exploration of sculptural valentines that Nick and his wife have been exchanging for over 30 years. It's a great morning of art-making for children of all ages and families of all sizes!
Please pre-register using the link HERE (so we know how many materials to prepare)
Free, $5 donations are encouraged to support the artists & purchase supplies
For more information please call or email Elena Baca at 505-246-2261 or ElenaD.Baca@state.nm.us.
About Nick Abdalla and his work:
Nick collects objects such as beads, twine, cardboard and rattan furniture parts. With a little sculpting putty and paint, he builds large scale creations that seem to take on a magical life of their own. Each sculpture taunts the imagination with agile forms that appear to be something different from every angle. Abdalla describes his process as one of feeling rather than thinking and notes the importance of listening to his work.
Nick's Artist Statement:
"'All who wander are not lost.' 'I'm not lost, I'm just exploring.' 'Wherever you go, there you are.' As simplistic as these slogans seem, they speak to my present approach to making things. The process has become important, or perhaps, the most important factor in my work. It is what I discover, what I find, what I feel that makes me do this. I begin by knowing nothing about what the piece will become."
Related Events