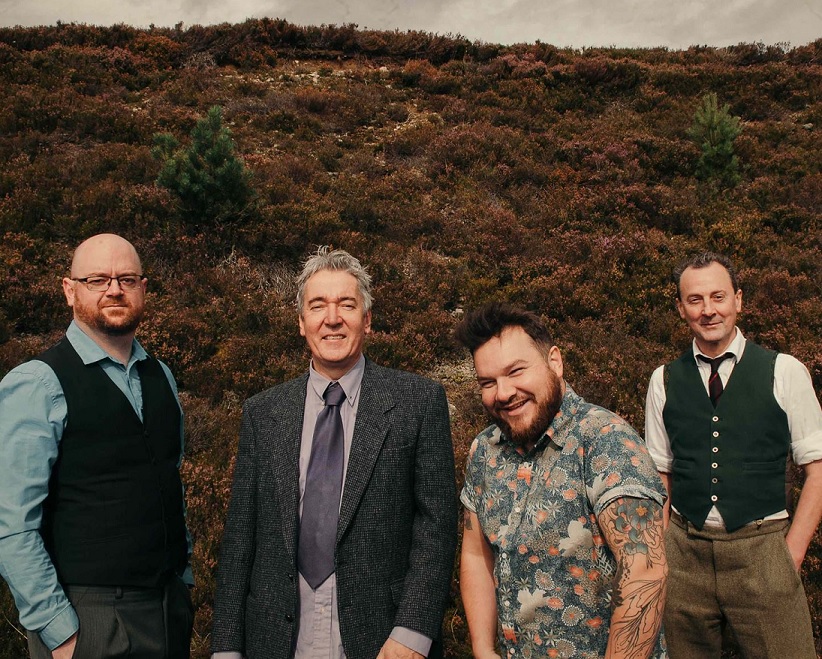 The Great River Irish and Scottish Music Festival featuring Saoirse and the Old Blind Dogs (Rental)
Festival hours 1:00 – 6:00 (Free)
Concert begins at 6:30 pm
The Great River Irish and Scottish Music Festival is an annual free outdoor festival from 1 pm to 6 pm with music and dance performances and workshops, followed by a ticketed concert. (Concert not included in the free festival)
This year's festival will feature Albuquerque's own Saoirse and the renowned Scottish band Old Blind Dogs, plus appearances by local artists Grace Broadhead, Louis Scuderi and the Duke City Ceili Band.
Concert ticket prices: $23 w/ a $5 discount for kids 12 & younger, seniors and SSCCE members
There will be free music workshops and a good old-fashioned Irish ceili dance (beginners welcome!)
Come to the festival and enjoy the music, learn a new tune, dance a new dance, and get to know the New Mexico Irish and Scottish music and dance community!
For more information about the Sliabh Sandia branch of Comhaltas Ceoltóirí Éireann please visit our website at www.ccenm.org.
The title, content, photos/images and description for this event were provided to the NHCC by the organization renting the NHCC venue for the event. By serving as a venue and posting the event on its website, the NHCC is not endorsing any views expressed in the title or description of the event, nor is it endorsing the content of the event.
Event Navigation
Related Events