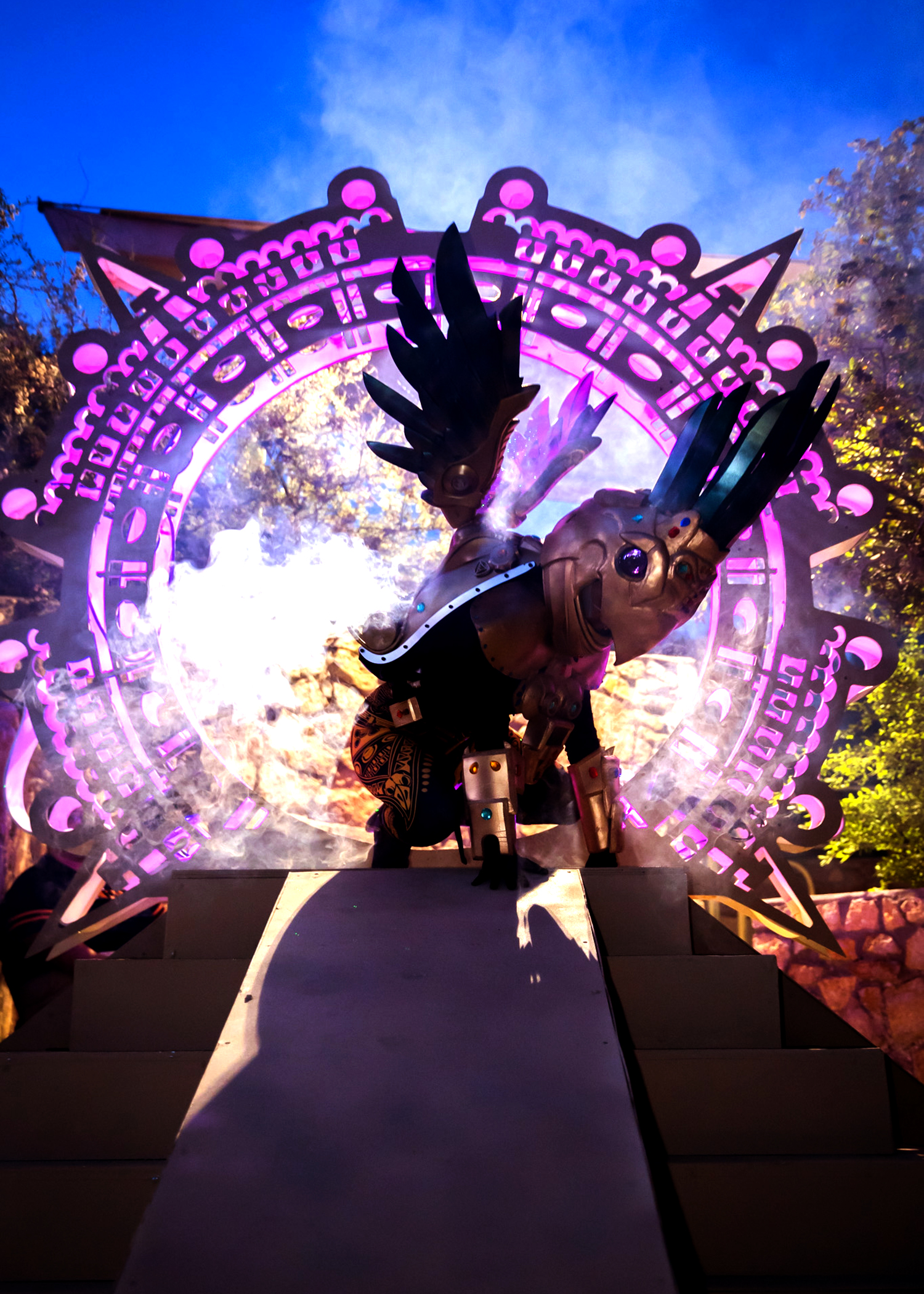 Teoquiyaoatl (Sacred Portal): Performance and Installation by Angel Cabrales
March 9
8:00pm MST
NHCC Plaza Mayor
Join us for a performance and interactive art installation on the plaza with Fronteras del Futuro artist, Angel Cabrales!
Teoquiyaoatl references a sacred portal through which the explorers of the parallel universe Axihuical breach the universal membrane and cross into this universe to greet the people of our world through dance.
Created by Angel Cabrales in collaboration with Melissa Melpignano with music by Henry Van. Dance performance by Melissa Melpignano, Jenny Morales, Chris Delgado, and Jensen Springer.
NHCC Art Museum Open until 7:30pm
Click here to register for this free community event.
Photo Courtesy of Angel Cabrales
Related Events