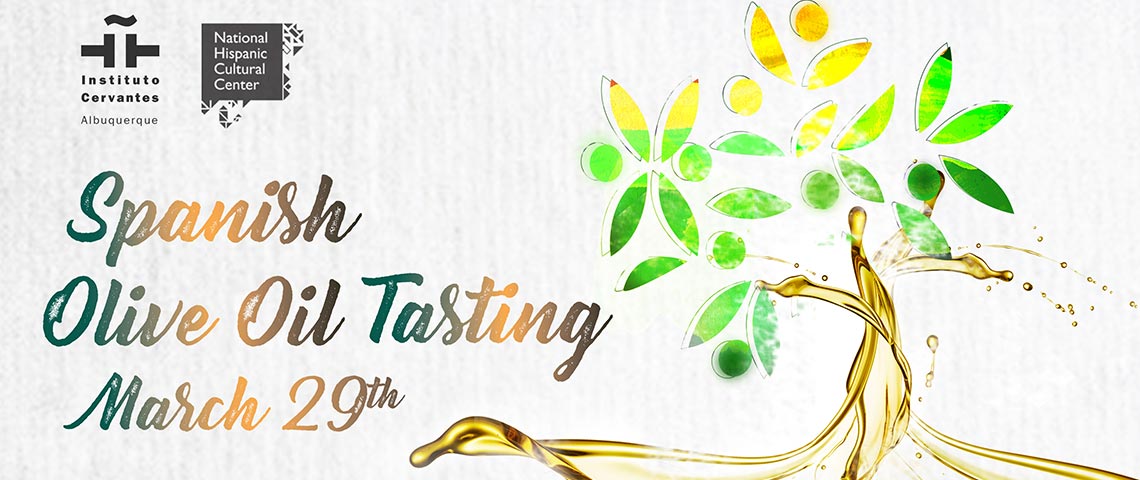 Spanish Olive Oil Tasting
March 29, 2017
5:30 pm – 8 pm
Olive oil is a key ingredient of Spanish cuisine. This olive oil tasting workshop, organized by Instituto Cervantes and the National Hispanic Cultural Center and facilitated by Spanish specialists Alfonso J. Fernández López and Alberto Moya Carraffa, will give you the knowledge to appreciate its different flavors and textures.
Alfonso J. Fernández López works in the olive oil business; his family has been involved in olive oil production and cultivation for 5 generations. Living in Andalucia, the largest production area worldwide, Alfonso has been teaching sales teams and giving seminars promoting olive oil from Spain through TV, radio, and written publications, in addition to reaching out to chefs from China to Canada, the USA, France, Korea, and elsewhere.
http://www.sabordeespana.net/sabordeespana.net/Olive_Oil_Expertise.html
Spanish chef Alberto Moya Carraffa is the owner of the restaurant El Bogavante de Almirante in Madrid. He has won several cooking awards, and has taught olive oil, wine, cheese, and meat tasting classes.
https://www.facebook.com/Restaurantemortadella/
Space is limited for this educational and fun workshop; please RSVP by March 24 to adxabq@cervantes.es or 505-724-4777. Don't miss it!
Suggested donation $10
Related Events