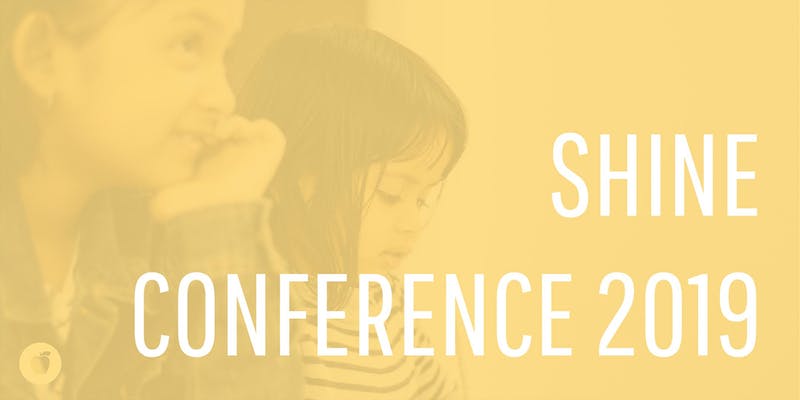 Shine Conference 2019 (Rental)
March 23, 2019
9 am to 12 pm
What does it look like to serve our communities in a way that makes a lasting impact? Are some methods more effective? How do we ensure that the time and energy we spend makes a difference?
If you believe that successful schools are a vital part of a thriving community and are interested in learning how you can be a part, we invite you to Shine Conference 2019.
WHAT IS SHINE CONFERENCE?
Shine Conference is a one-day event where Shine Partner Churches, APS faculty, guest speakers, and our team come together to give you the best resources on on developing your community through the local public school. We take a church beyond just donating material goods to building transformational relationships.
We provide high-quality content and an open view into the impact that Shine Partnerships are having in Albuquerque.
CONFERENCE SCHEDULE
We understand that you have a busy schedule and it can be very difficult to take time away on a weekend. We try to pack as much as possible into a short amount of time and give you the best experience we can offer.
8:30AM – Check-In
9:00AM – Gathering & Introduction
9:30AM – Break
9:40AM – Session 1
10:25AM – Break
10:35AM – Session 2
11:35AM – Break
11:45AM – Closing
CONFERENCE SPEAKER
Jesse Harden
Jesse is a church planter and pastor of New Creation Albuquerque, located in the international district. Jesse has studied at Baylor University, Hillsdale College, and George W. Truett Theological Seminary. He is a gifted communicator and is passionate reimagining charity in ways that will transform lives and restore communities.
WHY SHOULD I ATTEND SHINE CONFERENCE 2019?
Shine Conference is an opportunity to engage with framework-shifting ideas, meet like-minded people, and dream with us for a better tomorrow. Our conference is absolutely free to attend and only happens once a year.
Whether you volunteer with a Shine Partnership already, attend a partner church, or are a member of our community, if you believe in loving our city for a better tomorrow, this conference is for you.
The title, content, photos/images and description for this event were provided to the NHCC by the organization renting the NHCC venue for the event. By serving as a venue and posting the event on its website, the NHCC is not endorsing any views expressed in the title or description of the event, nor is it endorsing the content of the event.
Related Events