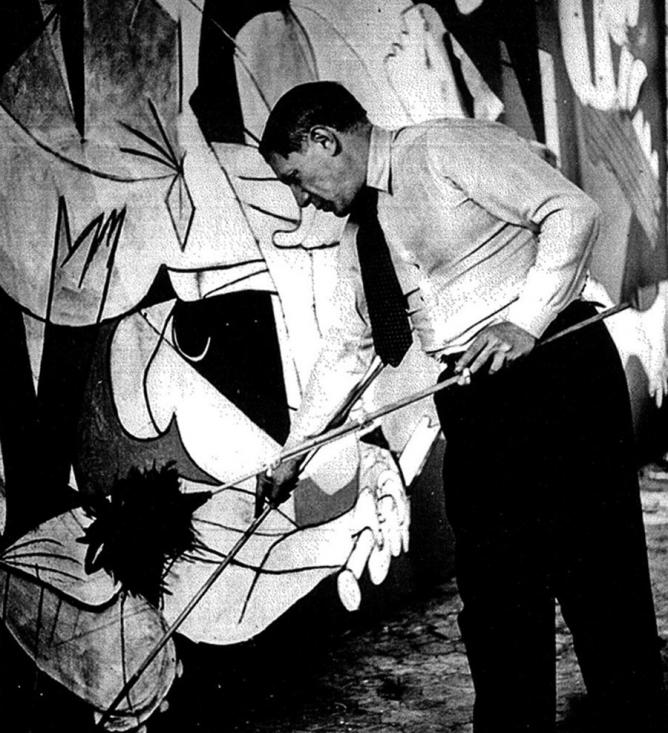 Second Cervantes Drawing and Painting Contest for New Mexico Students
October 14, 2017 - November 27, 2017
All drawings and paintings must be sent by 5 pm on November 27
Instituto Cervantes, the National Hispanic Cultural Center, and the Spanish Resource Center are organizing a student drawing and painting contest to commemorate the 80th anniversary of the creation of Pablo Picasso's Guernica and to celebrate the exhibition El Prado in Santa Fe—the U.S. debut of 92 full-scale reproductions of some of the greatest masterpieces from Madrid's Museo del Prado.
All school districts in New Mexico are encouraged to participate. Students in three age categories, ages 6-8, 9-11, and 12-15 are invited to submit original drawings depicting any subject matter relating to great Spanish or Latin American painters—Pablo Picasso, Salvador Dali, Joan Miró, Diego Rivera, Frida Kahlo, etc. Teachers are encouraged to introduce any of these artists in their classrooms. The drawings and paintings will be on display at the NHCC from December 9, 2017 through April 7, 2018.
Free public event
Submissions must be original artworks 17" x 11", either horizontal or vertical. Each submission must have the following information on the back:
• Contestant's first and last name;
• Contestant's age;
• Name of school;
• Contact telephone number and e-mail.
All drawings and paintings must be sent by 5 pm on November 27 to:
Instituto Cervantes (Drawing Contest)
1701 Fourth Street SW
Albuquerque, NM 87102
Artwork will not be returned.
A special grand prize of $500 will be awarded, with $300 going to the student and $200 to the school. First, second, and third prizes in each age category will also include monetary awards for both the student and the school ($200 for the student and $100 for the school for first place; $100 for the student and $100 for the school for second place; $100 for the student for third place). Fourth, fifth, and sixth place winners in each category will receive a medal of honor, courtesy of the Mexican Consulate in Albuquerque.
An exhibition of all artwork will open at 2 pm on Sunday, December 9, with the winners announced at a Winter Ceremony at 3 pm. Prizes and certificates will be given out during the celebration; all participants will receive a participation certificate.
For further information, please contact Instituto Cervantes at 505-724-4777 or adxabq@cervantes.es.
Event Navigation
Related Events