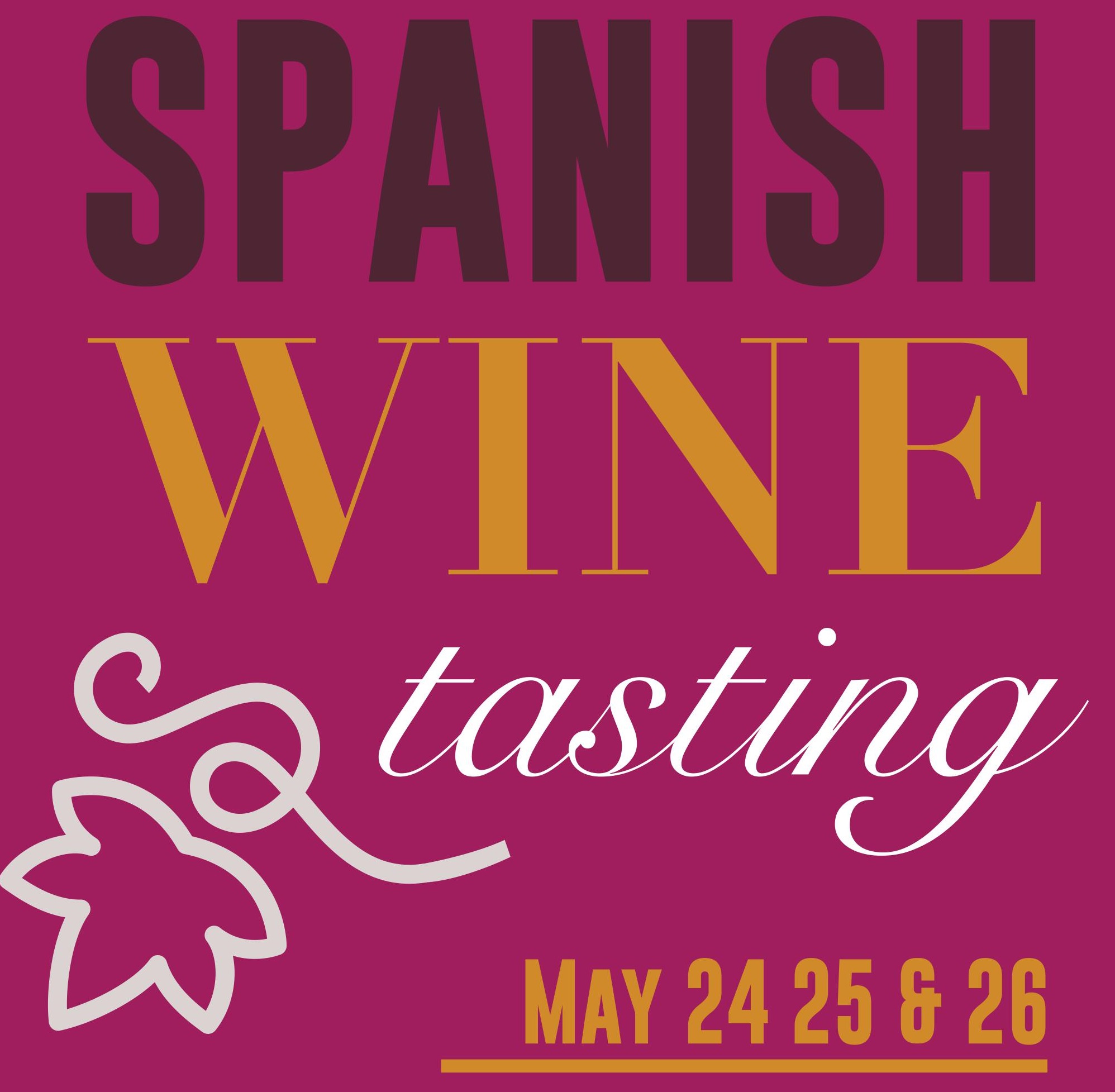 Spanish Wine Tasting: By Instituto Cervantes
May 24, 2017 - May 26, 2017
6 pm to 8:30 pm
Instituto Cervantes Albuquerque, in partnership with the National Hispanic Cultural Center and Farm & Table, is hosting a wine tasting seminar at both locations. Helio San Miguel, a Spanish professional from Madrid who works as New York's correspondent for Club de Gourmets (Spain´s leading wine and food magazine) is the presenter.
This event represents our love for gourmet Spanish products and desire to spread the word about them. Spain has an ancient winemaking tradition going back thousands of years, as well as more vineyards than any other country in the world. With around 60 officially designated wine regions and more than 2,000 wineries, it is also the third largest wine producer (after France and Italy) and the second wine exporter (after Italy), according to the International Wine Office..
The wine tasting event will consist of three different seminars, each offering approximately 10 types of wine:
On Wednesday, May 24, in the NHCC's Grand Hall, participants will journey to the region of La Rioja. Types of wine will include:
-Muga Prado Enea Rioja
-Torre Muga Rioja
-Sierra Cantabria Gran Reserva Rioja
-La Nieta or El Bosque Rioja
-Macán Rioja
-Montaña Reserva Rioja
-Valenciso Reserva Rioja
-Aquilón or Alto Moncayo Aragón
-Tres Picos Aragón
Cost: $50 per person
SOLD OUT: On Thursday, May 25, at the restaurant Farm & Table, Helio San Miguel will introduce wines from the area between Ribera del Duero and Galicia. This seminar will also feature a selection of tapas. Types of wine will include:
-Martinsancho Verdejo Rueda
-Vega Sicilia Único Ribera del Duero
-Alión Ribera del Duero
-Torres Celeste Ribera del Duero
-Viña Magna Roble Ribera del Duero
-Pinta Toro
-San Román Toro
-Alabaster or Victorino Toro
-Mauro
-Avancia Godello Valdeorras
-Avancia Mencía Valdeorras
Cost: $70 per person (includes wine and tapas)
Finally, the seminar on Friday, May 26 in the NHCC's Grand Hall will explore the area encompassing the Mediterranean arch from Andalusia to Catalonia. Types of wine will include:
-Llopart Leopardi Gran Reserva Cava
-Torres Mas la Plana Penedés
-Torres Salmos Priorat
-Vespres Monstsant
-Triga Alicante
-Jorge Ordóñez Victoria Málaga
-Don PX Montilla
Cost: $50 per person
RSVP to prensa.albuquerque@cervantes.es or 505-724-4777 at least 24 hours before the date you wish to attend.
Like our Facebook event at https://www.facebook.com/events/344957902573443/.
Unveiling the intricacies of a long-lasting and great industry is our mission at Instituto Cervantes Albuquerque: yours is to be delighted and to travel to Spain with all your senses!
Event Navigation
Related Events