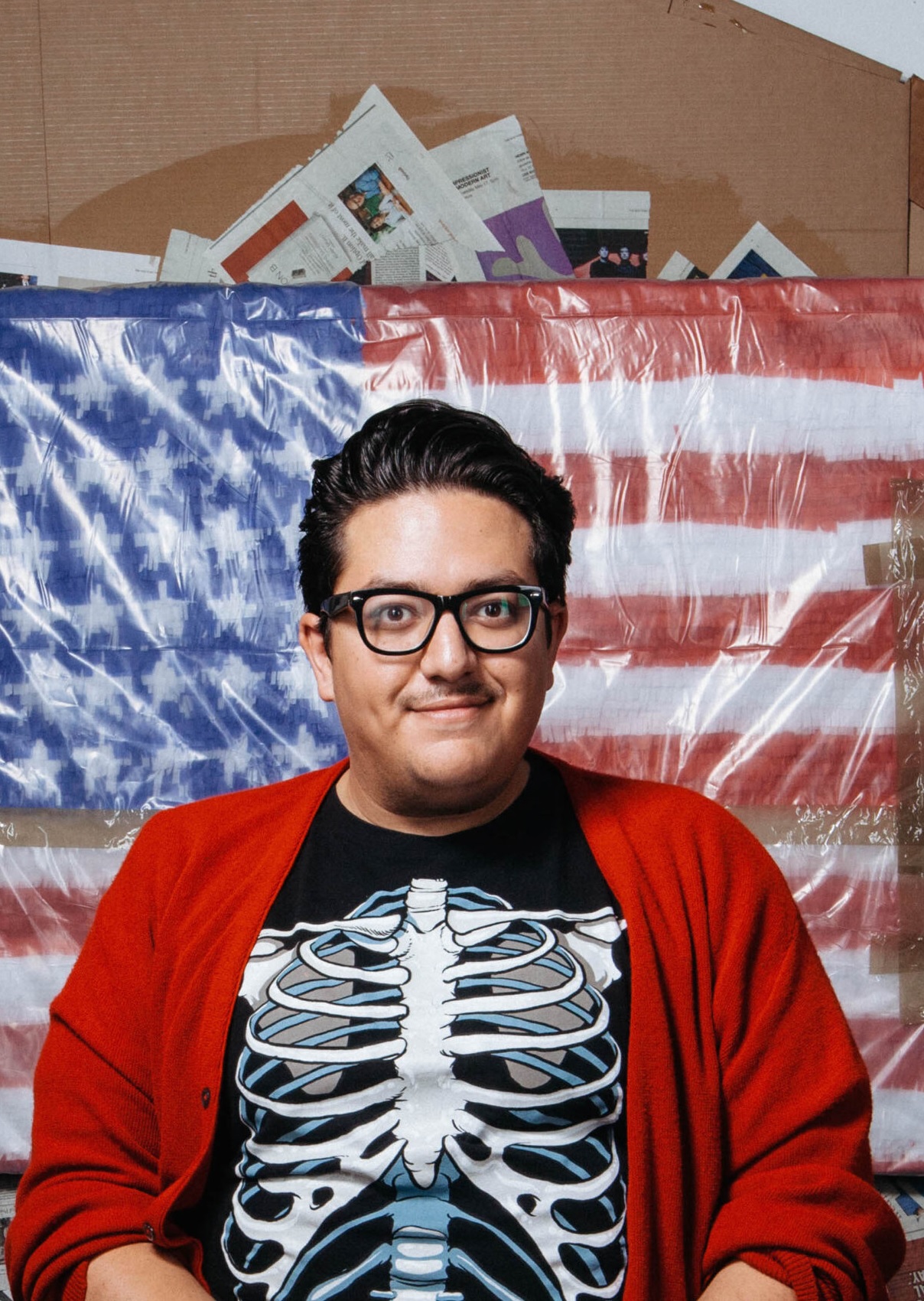 Reposo: A Hispanic Artist Rests for the Entirety of Hispanic Heritage Month
September 20 - October 15
Tuesday – Sunday 10am – 4pm
In this durational performance, artist Justin Favela will rest for the entirety of Hispanic Heritage Month at the National Hispanic Cultural Center. This performance challenges capitalistic views of labor and human value, the performance of racialized and gendered labor, and examines what it means to be an Hispanic/Latinx/Latine artist working in the art world today. As the artist rests for the month, his decision to not take on any work during this time will be an opportunity to confront his own values about labor and self-worth, while finally actually taking time off to heal and listen to his body.
This piece is inspired by the work of many that came before him, including recent work by Tricia Hersey and the Nap Ministry. It is also informed by the artist's interest in the history and significance of 'sleeping Mexican' souvenirs and the fact that he is tired as hell from being overworked and underpaid for the last decade of his career. This performance marks a point in the artist's life where he is truly stepping back and analyzing what it means to rest.
Favela will be resting at the NHCC in the Visual Arts Building. During this time, the artist is available for casual visits with the public. However, he is unable to participate in interviews during this time because he is resting.
Event Navigation
Related Events