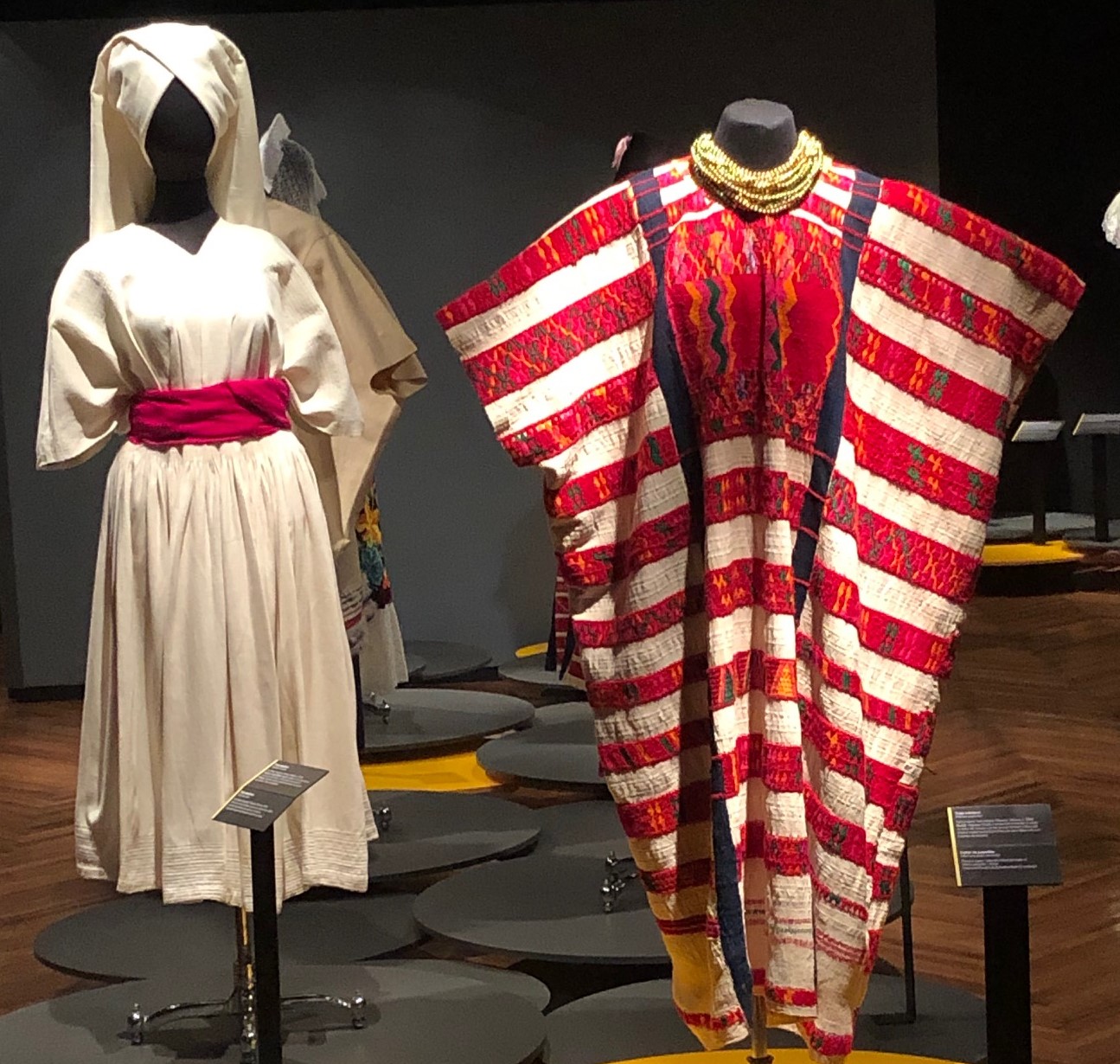 Lecture and Presentation with Marta Turok
September 15, 2019
2:30 pm
You are invited to a special lecture and presentation!
Speaker:  Marta Turok
Title: Huipiles and Mexican Indigenous Textiles: Technique and Evolution
Suggested donation of $5.00  goes to help support programs like this at the National Hispanic Cultural Center Art Museum!
Please join the National Hispanic Cultural Center Art Museum in welcoming Marta Turok, renown expert in  Mexican textiles to Albuquerque.  Marta Turok lives in Mexico and has worked in government agencies and non-governmental organizations such as the National Indigenous Institute, the Department of Popular Cultures, (which she headed from 1986-1988) and FONART, the Federal Fund for Crafts Development. Her work has focused on cultural revival and empowerment, specializing in folk art and crafts with an environmental focus. She has taught at various universities, worked as curator of national and international exhibits, written dozens of books and articles and was the founding president of AMACUP, the Mexican Association of Folk Art and Culture, a pioneer organization in crafts development in Mexico.  She is currently she is Curator for the Ruth D. Lechuga Center for Folk Art Studies at the Franz Mayer Museum, in Mexico City. In 2006-2007 she was invited to catalog Frida Kahlo's wardrobe guarded in her bathroom for 50 years and wrote the main essay for the book Self-portrait in a Velvet Dress, used by the curators of London's Victoria and Albert Museum's exhibit, Frida Kahlo: Making Herself Up.
Event Navigation
Related Events