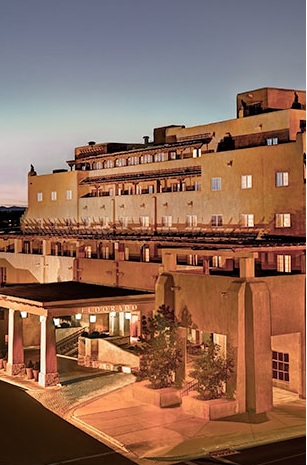 Hispanic Culture Day
February 14, 2017
10 am
Hispanic Culture Day, co-hosted by Senator Peter Wirth and the National Hispanic Cultural Center (NHCC) Foundation, will begin with a joint session of the New Mexico State Senate and the New Mexico House of Representatives in the House Chambers. It will be followed by a ticketed luncheon at Hotel Eldorado honoring Rep. Monica Youngblood and Sen. Jacob R. Candelaria for their tremendous advocacy for and in support of Hispanic cultures and communities.
The keynote speaker for the Hispanic Culture Day Joint Session is Dr. Arturo Madrid, the T. Frank and Norine R. Murchison Distinguished Professor of the Humanities, Emeritus at Trinity University. Dr. Madrid will give a talk titled, "No llegamos ayer: art, culture, and memory in New Mexico." The event also will include Afro-Latino music and dance by Frank Leto and his musical group PANdemonium and Pilar Leto and her dance group Odara Dance Ensemble.
The luncheon is presented by Molina Healthcare and the National Hispanic Cultural Center Foundation, and will include remarks from Sen. Wirth, Rep. Youngblood and Sen. Candelaria, as well as the NHCC's Executive Director Rebecca Avitia and NHCC Foundation's Director Anna Sanchez.  The luncheon will also include entertainment from Ehactl Aztec Dancers and musical group Luz de Luna.
Dr. Madrid is a native of New Mexico and a graduate of the University of New Mexico (1960), and a professor emeritus with Trinity University. In addition to serving as the founding president of the Tomás Rivera Center, the nation's first institute for policy studies on Latino issues, Dr. Madrid has also held academic and administrative appointments at Dartmouth College, The University of California, San Diego, and the University of Minnesota and has served as Director of the Fund for the Improvement of Post-Secondary Education (FIPSE) and the Minority Institutions Science Improvement Program (MISIP) in the U.S. Department of Education and National Director of the Ford Foundation's Graduate Fellowship Program for Mexican Americans, Native Americans and Puerto Ricans.
For more information on luncheon tickets or sponsorship, contact Anna Sanchez at asanchez@nhccfoundation.org or 505-383-4782.
Event Navigation
Related Events