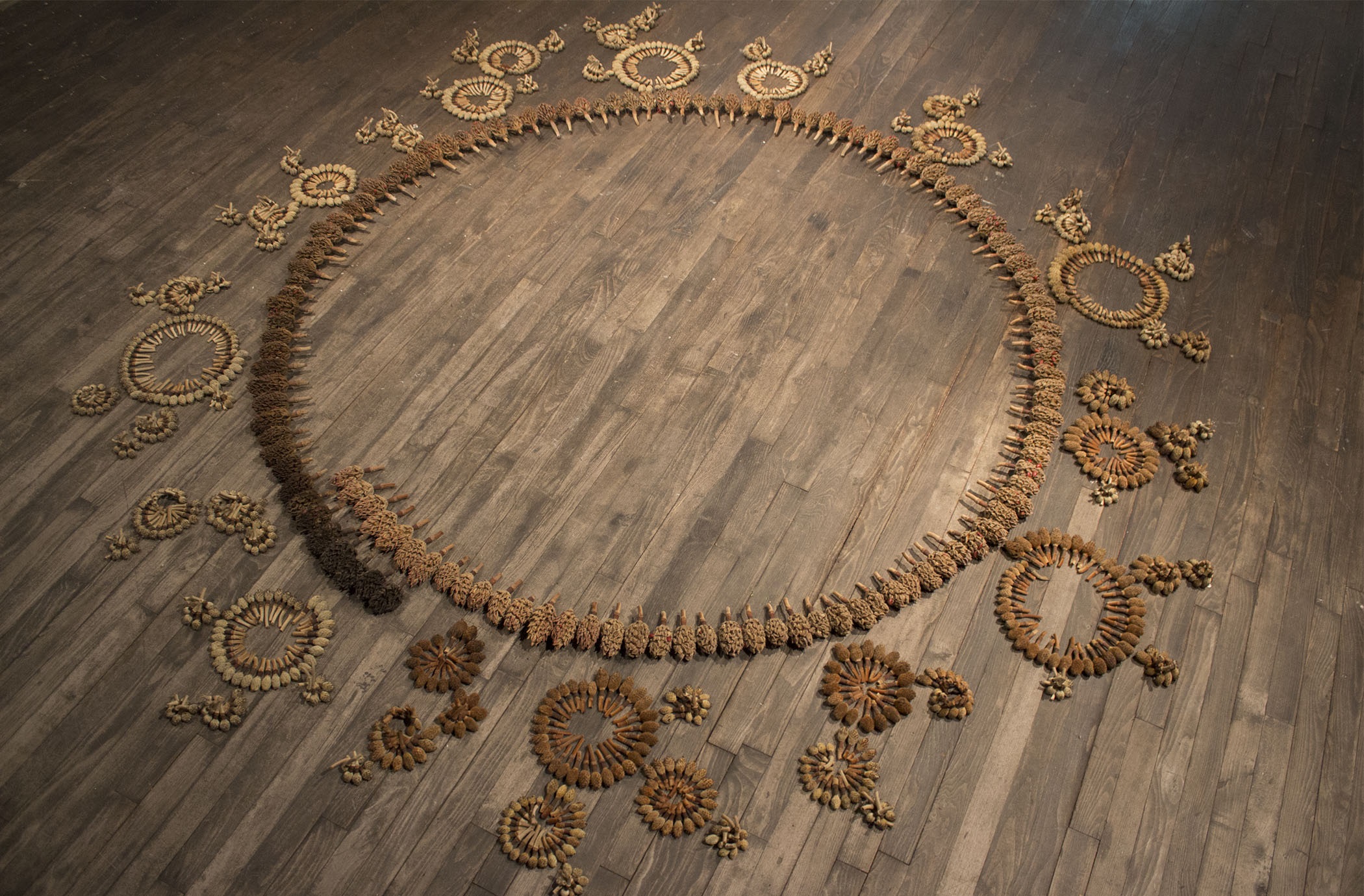 ¡HAH! Happy Arte Hour with Artist Rachel Muldez
March 2, 2017
5:30 pm to 7:30 pm
On the first Thursday of the month, the National Hispanic Cultural Center invites adults for artistic fun. Snacks and refreshments, as well as beer and wine are for sale from Pop Fizz to fuel your creative juices. This month, artist Rachel Muldez will be guiding a project inspired by her work in the NHCC Art Museum exhibition, Fantasía Fantástica: Imaginative Spaces and Other-Worldly Collage!
Please pre-register using the link below (so we know how many materials to prepare)
https://goo.gl/forms/yALP5QDJlO1F5oJx1
For more information please call or email Elena Baca at 505-246-2261 or ElenaD.Baca@state.nm.us
Free, $5 donations are encouraged to support the artists & purchase supplies
About Rachel Muldez and her work:
Rachel describes her current work as "nature collage." Muldez collects materials from the natural world and reframes them either within larger installation patterns that sprawl across a gallery floor or in much smaller compositions that seem as though they could be a little niche for some small creature. Muldez notes, "The materials and objects that I make are always a visual reference to the larger ideas of existence as a continuum and the current expansion of our known universe."
Artist Statement:
"The objects I collect end up in piles in my studio and await re-examination. It is not uncommon for me to observe and admire an object for years before I am aware of its full aesthetic potential. The sculptures that come out of this process resonate with evolving understanding of our world and the study of other worlds, galaxies, and nebulas."
You can see Rachel's work in the NHCC Art Museum.
Event Navigation
Related Events