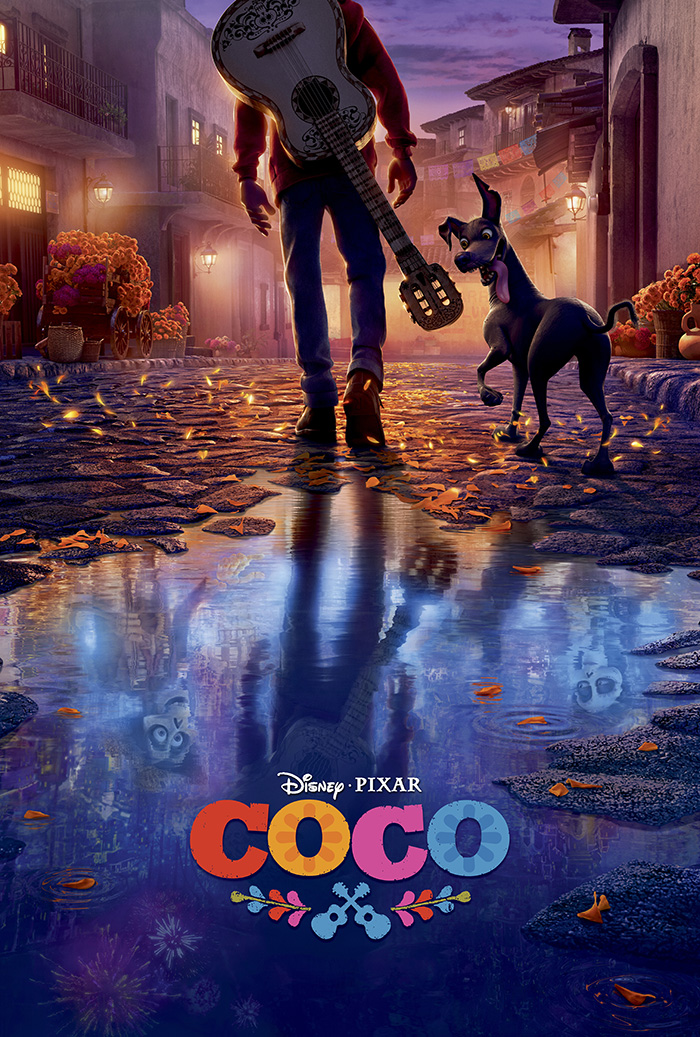 Film: Coco (Spanish)
October 18, 2018
7 pm
Beginning in October, the Bank of America Free Thursday Film Series joins in the Center's annual commemoration of Día de los Muertos, and thanks The Walt Disney Studios for permission to show the delightful Disney/Pixar musical fantasy film Coco, inspired by the Mexican celebration of that holiday, in both English and Spanish versions. A final Spanish screening is scheduled for November 1—the first day of Día de los Muertos, or All Saints Day. Tickets to the films are available at the Center one hour before each screening.
Despite his family's baffling generations-old ban on music, Miguel (voice of newcomer Anthony Gonzalez) dreams of becoming an accomplished musician like his idol, Ernesto de la Cruz (voice of Benjamin Bratt). Desperate to prove his talent, Miguel finds himself in the stunning and colorful Land of the Dead following a mysterious chain of events. Along the way, he meets charming trickster Hector (voice of Gael García Bernal), and together, they set off on an extraordinary journey to unlock the real story behind Miguel's family history. Directed by Lee Unkrich (Toy Story 3), co-directed by Adrian Molina (story artist Monsters University) and produced by Darla K. Anderson (Toy Story 3), Disney•Pixar's Coco opened in U.S. theatres on November 22, 2017. English; 105 minutes; rated PG.
You also can follow Disney/Pixar on Facebook, Twitter, and Instagram.
Free ticketed event; tickets available one hour before show. Tickets are available on a first come, first serve basis to the first 300 people.
Thank you to our Día de los Muertos presenting sponsor Western Sky Community Care.
Related Events