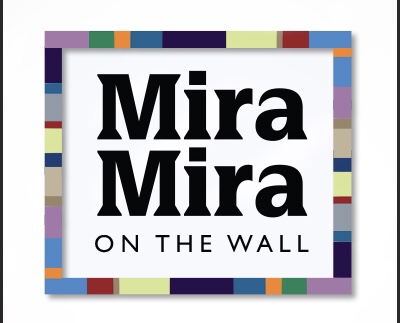 Exhibit Opening: Mira Mira On the Wall: Reflecting on 20 Years of NHCC Exhibitions
May 14, 2021 - December 19, 2021
Tuesdays through Sunday from 10 am to 4 pm
The National Hispanic Cultural Center (NHCC) turned twenty years old in 2020 and the museum now has twenty years of exhibitions to reflect on and learn from. Mira Mira On the Wall: Reflecting on 20 Years of NHCC Exhibitions recounts a selection of exhibits that have been presented over the last two decades. It examines their impact on the permanent collection, the importance of the stories that have been told, and celebrates the artists that have participated in shaping the identity of the museum over the years. These exhibitions have worked to expand a collective understanding of American art and identity through the lens of Hispanic, Chicana/o, Latinx, and Latin American creative expression.
This exhibition is one way of holding up a mirror to the museum, allowing staff, artists, volunteers, visitors, donors, partners, and community members to examine where the museum has been and its changes over time. The exhibition features artworks that comprise the permanent collection, presenting them in a new light connected to the larger framework of the museum's historical trajectory and future vision.
The museum's path over the last twenty years has been influenced by the hard work and dedication of artists, NHCC staff members, partners, volunteers, and visitors from across the world. It is our hope that this exhibition is an opportunity to celebrate the hard work of all who participated in making the museum what it is today and to thoughtfully explore our next steps.
For more information check out the on line exhibit of Mira Mira On the Wall: Reflecting on 20 Years of NHCC Exhibitions here.
Event Navigation
Related Events