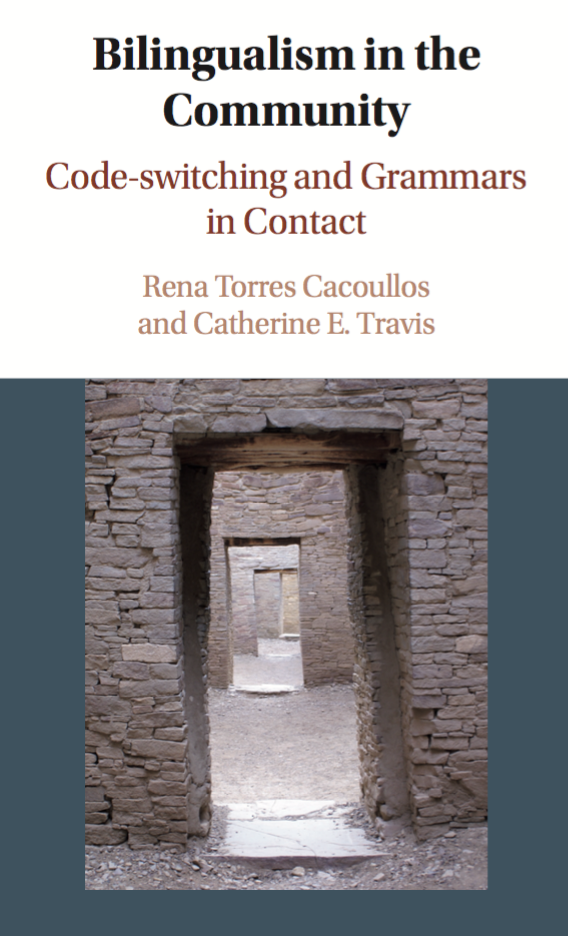 Celebrate bilingualism and New Mexican Spanish
November 8, 2018
5 pm to 7 pm
Did you know?
… Spanish was spoken in NM before English was.
… when talking about your parents in NM Spanish, mi dad is preferred over mi papá, but mi mamá is preferred over mi mom.
… as well as widespread borrowings like dad, bilinguals will spontaneously integrate an English word perfectly into Spanish grammar, as in unas carrots grandotas.
Does Spanglish mean mixing up languages? Code-switching is the topic of a new book Bilingualism in the Community (Torres Cacoullos & Travis, Cambridge University Press, 2018). This exciting research answers that question with a resounding: no. It shows that, contrary to popular belief, bilinguals are skilled at switching back and forth between languages, while keeping their distinct grammars intact. In NM, Spanish and English are juntos pero no revueltos. 
This reception brings together community members and scholars of bilingualism, to launch this book and showcase UNM student projects and the Spanish as a Heritage Language program. Join in this celebration of bilingualism and New Mexican Spanish with: Eliseo "Cheo" Torres, Simón Romero, Garland Bills, Joan Bybee, Daniel Abeyta, the authors, and others.
Hosted by Damián Vergara Wilson and Naomi Shin,
Sponsored by: UNM Departments of Spanish and Portuguese, Linguistics, Latin American and Iberian Institute, and the NHCC
Free public event