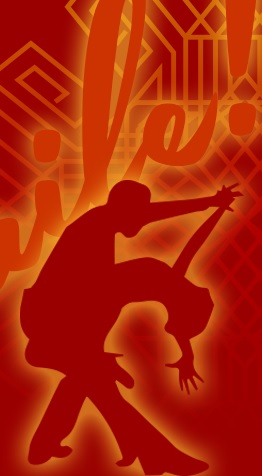 ¡Baile! Casino del Rueda (Cuban Salsa) Dance Class
May 30, 2017
6 pm – 7 pm Beginning and Intermediate – This class is geared for teenagers and adults. Come learn footwork, partner skills and choreography. No experience necessary.
7 pm – 8 pm Intermediate and Advanced – In order to participate in this class, dancers must know how to keep time, closed position calls, dame, enchufla, and outside turn.
Dance classes taught by Sarita Streng, Nick Babic, Adam "El Caballo" Metcalf, Larry Heard, and Rueda 505 Friends.
In the meantime, a fun video from Rueda Con Ritmo Dance Group who was just in Cuba Rueda con Ritmo with Jorge Luna Roque in Holguín. Click Here.
There is NO NEED TO PRE-REGISTER. Just show up in comfortable clothes ready to dance! For more information, contact elsa.menendez@state.nm.us or 505-246-2261 ext.34744
$5 – $10 per class (pay what you can)
Related Events