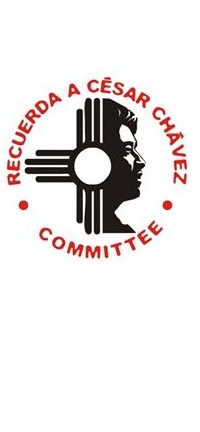 25th Annual César Chávez Day Fiesta
April 7, 2018
March—10:30 am
Fiesta—12 noon-4 pm
Join us in honoring the life and legacy of César Chávez at the 25th annual César Chávez Day Fiesta, with a march—La Marcha de Justicia—beginning at 10:30 am at the National Hispanic Cultural Center and ending at noon on the Center's Plaza Mayor. Following the march, the family fiesta at the Center includes poetry, dancing, community exhibits, children's activities and games, food, and live music.
Free public event
We are proud to welcome Dolores Huerta to deliver our keynote speech and actor/composer/musician/activist Danny Valdez to perform. Additionally, the 2018 César Chávez and Dolores Huerta ¡Sí Se Puede! awards will be presented to people who have served the community in the spirit of the United Farm Workers leaders.
Dolores Huerta, a native of Dawson, NM, was co-founder, with César Chávez, of the United Farm Workers Union. In 2012, Huerta was recognized for her decades of ceaseless civil rights and labor organizing when Barack Obama granted her the Presidential Medal of Freedom Award, the greatest civilian honor in the United States.
Danny Valdez joined the UFW in his early years, and later became a founding member of El Teatro Campesino, helping to produce theatre and compose music that brought the message of the UFW to the farmworker. Valdez is an accomplished actor, musician, and composer; he may be best known for his roles in such classic movies as Zoot Suit and La Bamba.
During the week leading up to this wonderful event, a collaboration of student and community organizations will hold Farmworkers Awareness Week, a three-day event honoring the legacy of the farmworker community through interactive activities, information booths, art displays, and farmworker presentations. This special event will be held at the University of New Mexico Student Union Building-Atrium, April 2 through April 4 from 11 am to 3:30 pm.
Event Navigation
Related Events