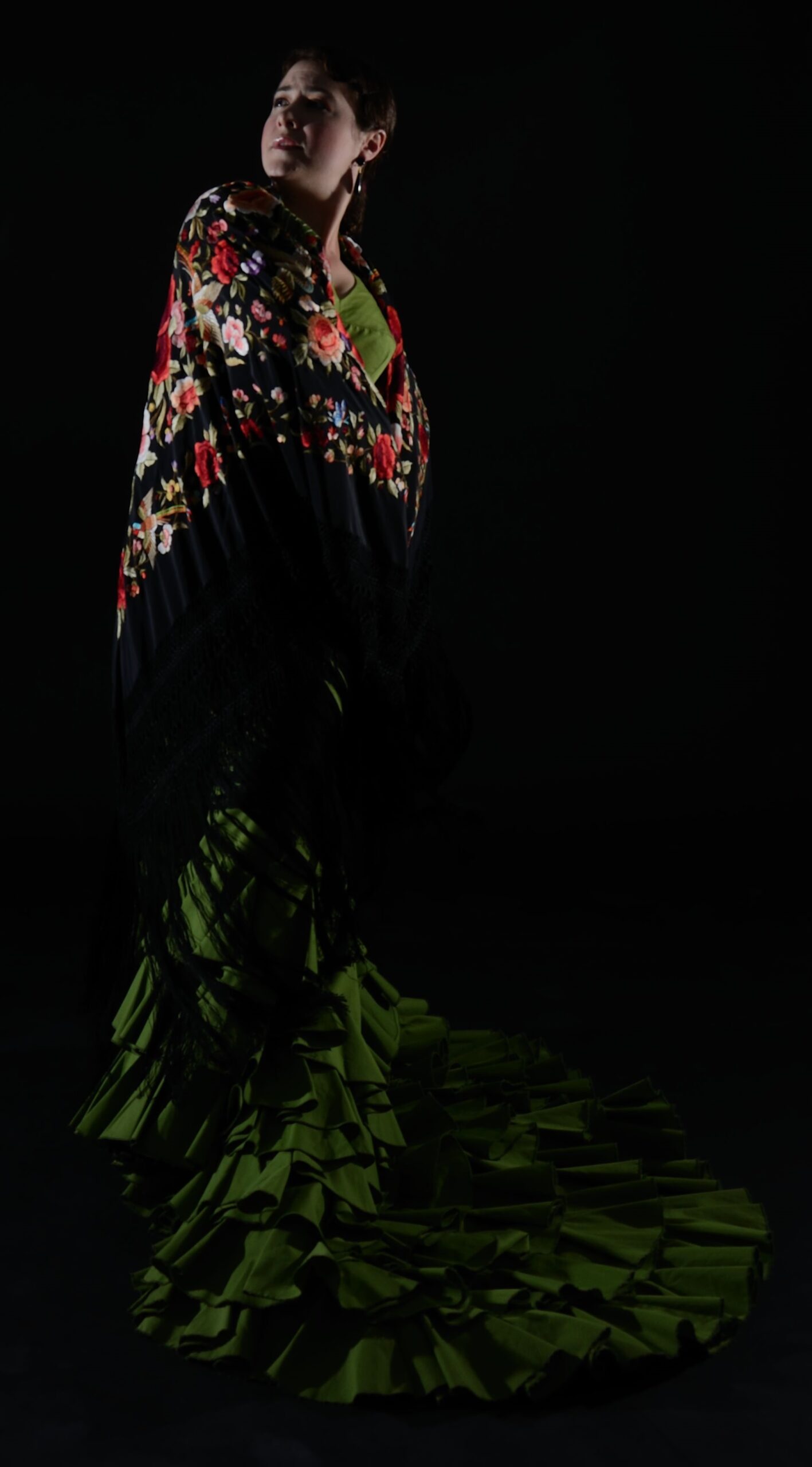 Aliento: Fragmentos
8 pm—Friday & Saturday
2 pm—Sunday
In Fragmentos, Alice Blumenfeld and Esteban Garza will create an intimate, cutting-edge flamenco experience in the NHCC Salon Ortega that includes poetry and spoken word as well as dance. It will include original music by Alex Conde (Valencia, Spain) on the piano, Joaquín Gallegos (Santa Fe, NM) on the guitar and Guillermo Barrón (Monterrey, México) on percussion.
Our relationships with others, objects, places, and the world make up parts of our whole, but in any one moment, are we complete? We leave fragments of ourselves with everyone we encounter. Sometimes it takes understanding just a small fragment to better see the whole. Fragmentos, will examine these ideas through flamenco music and dance.
Alice Blumenfeld's dancing has been hailed as "sharp and exhilarating," and her groundbreaking contemporary choreography pushes the boundaries of flamenco, breaking down stereotypes of the genre. Blumenfeld was the first and only Presidential Scholar in the Arts from New Mexico, and has toured nationally as well as performing in Spain. She will be accompanied by Texas native Esteban Garza, now residing in Albuquerque, in a performance that includes poetry and spoken word as well as dance.
Alex Conde is an award-winning jazz and flamenco pianist with degrees from Berklee College of Music and the Jose Iturbi Conservatory of Music in Barcelona. His works have been performed across the globe. Award-winning guitarist Joaquín Gallegos has performed with numerous ensembles in Spain and the United States; his latest album won critical acclaim for its innovation and virtuosity.
$27 general admission; $17 for students
Event Navigation
Related Events