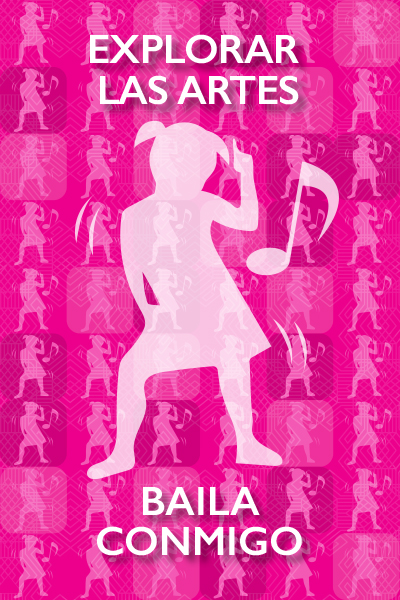 Explorar las Artes: Baila Conmigo
10:00 am
Children 18 months to 4 years and their caregivers will have the chance to explore arts through traditional New Mexico dance and other dance forms using ribbon sticks, rhythm instruments, and even flamenco. 
Explorar las Artes is a free, bi-monthly 45-minute program for toddlers ages 18 months to 4 years and caregivers that cultivates creativity and self-expression through the exploration of Hispanic/Latine arts and culture. Participants explore the NHCC museum and engage in artmaking, music, movement, dance, drama, and bilingual story time. NHCC instructors model age-appropriate arts techniques that celebrate self-expression, build vocabulary, and strengthen both fine-motor and gross-motor skills in a fun environment. 
Free community event. Register below.
This program generously supported through a Blue Cross and Blue Shield of New Mexico Healthy Kids, Healthy Families grant.
Event Navigation
Related Events