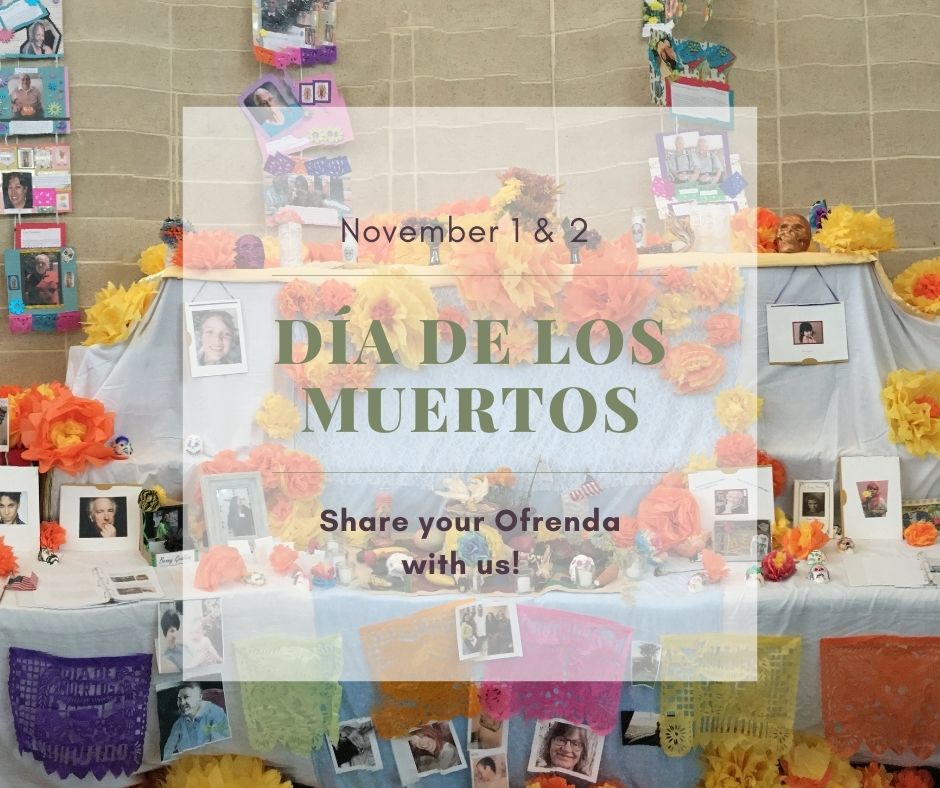 Día de los Muertos: Home Ofrenda
Make an ofrenda @home to celebrate Día de los Muertos!
The National Hispanic Cultural Center remains closed, and since we can't invite you to the NHCC to celebrate Día de los Muertos, we invite you to share the names of your loved ones in the comments on our social media to create a digital remembrance. If you create an ofrenda in your home, we hope you will share a photo or tag us in your post. (Your account privacy settings may prevent us from sharing it) Read through the post for more information. We recognize the challenges and grief people are experiencing globally. The NHCC has always embraced Día de los Muertos as a celebration to honor our loved ones who have passed and bring our community together in celebration.
Related Events