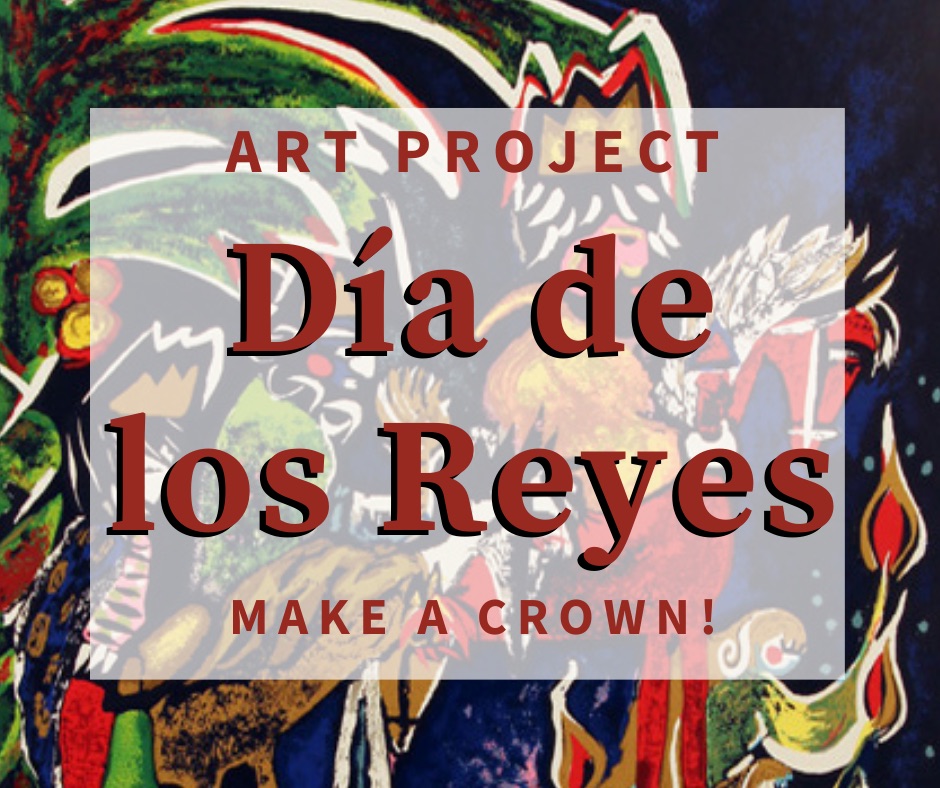 Art Making: Día de los Reyes Crown 
Celebrate Día de los Reyes (Three Kings' Day), with a crown! Día de los Reyes, also known as the Epiphany is celebrated on January 6th across Latin America, in Spain, and by Latinx communities around the world. This feast day commemorates the visitation of the Santo Niño (Infant Jesus) by the three wise men and, for some, marks the end of the Christmas season.
Enjoy this fun activity brought to you by the NHCC's Visual Art's program and our AmeriCorps members who are developing curriculum and working on capacity building with us this year!
#NHCCNM #NewMexicoCuture #MuseumAtHome #ArtAtHome #learn #LearnCulture​​ #americorps
Event Navigation
Related Events