Events Search and Views Navigation
Events List Navigation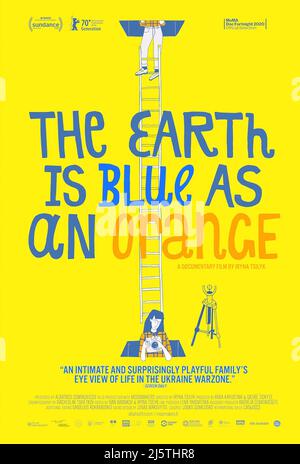 7:00 pm
Single mother Hanna and her four children live in the front-line war zone of Donbas, Ukraine. While the outside world is made up of bombings and chaos, the family is managing to keep their home as a safe haven, full of life and full of light. Every member of the family has a passion for cinema, motivating them to shoot a film inspired by their own life during a time of war. The creative process raises the question of what kind of power the magical world of cinema could have during times of disaster, and how to picture war through fiction. For Hanna and the children, transforming trauma into a work of art is the ultimate way to stay human.
2020; Written and Directed by Iryna Tsilyk; 74 min; Russian, Ukrainian with English subtitles, not rated
Free community event. Please register in advance here: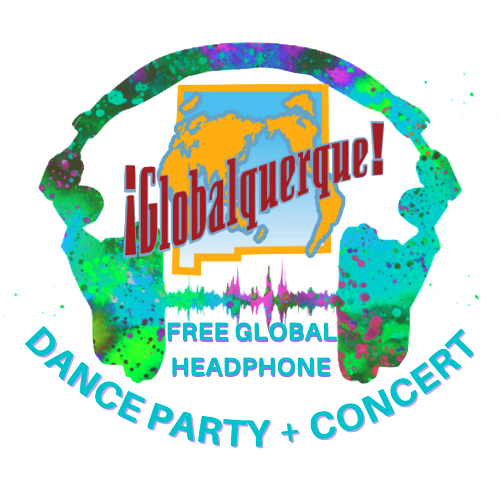 6:00 pm gates open
¡Globalquerque!'s Free Opening Headphone Dance Party + Concert kicks off the weekend and this year will feature New Mexico DJs spinning global grooves and a special LIVE performance by México City's Son Rompe Pera.
¡Globalquerque!, New Mexico's 18th Annual Celebration of World Music and Culture is one of the premiere festivals in the Southwest and is recognized around the country and the world for its adventurous programming.  ¡Globalquerque! is committed to presenting and exploring our world through music and the arts, bringing people together to reflect on our similarities, celebrate our differences and consider and revel in what makes our experiences unique and what makes them shared.The Festival offers an eclectic, wide-ranging global exploration with a diverse program of dance, film, crafts, food, educational workshops and activities – and, of course, a myriad of exciting and surprising live musical offerings! From the legendary to up-and-coming, from the traditional to the cutting edge, year to year,¡Globaquerque! presents of the best of what our planet has to offer.
Free Community Event
Reserve your free tickets HERE
4:00 pm gates open
¡Globalquerque!, New Mexico's Annual Celebration of World Music and Culture, has become a premiere festival in the Southwest since its inception in 2005. The purpose of this annual music and culture festival is to highlight cultures of the world alongside the traditional cultures of New Mexico. The event utilizes multiple stages at the NHCC, including the Plaza Mayor, the Albuquerque Journal Theatre, and the History and Literary Arts courtyard (the Fountain Stage), and features a Global Village of Craft, Culture, and Cuisine and a variety of workshops, demonstrations, and other family activities, along with two nights of performances from around the globe. The festival has featured numerous artists from Spain and Latin American countries, as well as Hispanic artists from New Mexico. Some of these artists have performed at the NHCC at other events comprising part of the Performing Arts program's seasonal programming.
Learn more at www.Globalquerque.org
Click here for the Globalquerque Line up
Buy Tickets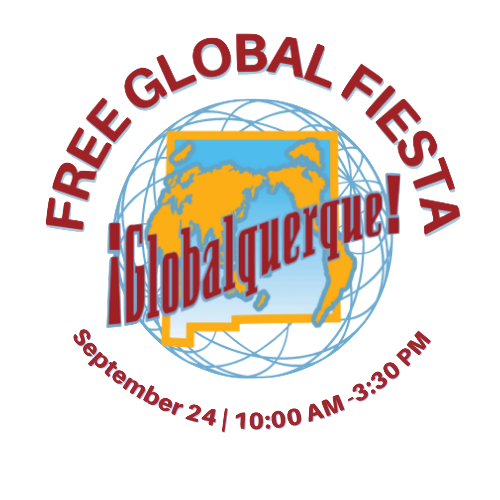 10:00 am to 3:30 pm
Join us for a fun-filled international journey packed with educational workshops, inter-activities, film, panels, food demos, performances, and much more – with offerings for all ages! – created in collaboration with the National Hispanic Cultural Center's Department of Education! There will be interactive art activities inspired by the music and global cultures visiting the festival to multilingual poetry readings to International Dance Lessons to the NY International Children's Film Festival Viva Kids Flicks to International Food Demo & Tasting to a presentation on New Mexican History Through New Mexican Traditional Music to workshops from visiting artists from Haiti, Israel, Taos Pueblo, and Malawi and so much more! The ¡Globalquerque! Free Gobal Fiesta is a day filled with exploration and discovery for all ages!
This community event is free, but ticketed.
Please register in advance HERE.
11:00 a.m.
¡NYICFF Kid Flicks! celebrates the best Spanish-language short films from around the globe. This program includes seven short films for children.
Free Community Event
Presented as part of the free ¡Globalquerque! Global Fiesta and International Cinema Series
Note: Tickets for this and other Cine Magnifico showings will be available at the door one hour prior to the screening.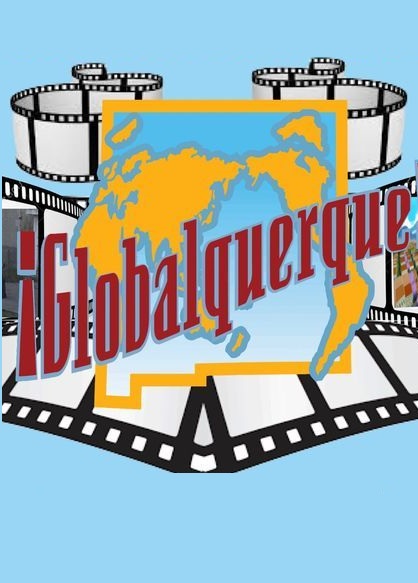 12:30 pm
"We draw inspiration from Vormsi nights, trams in November, junkies in love, criminals from Odessa and Antonio Vivaldi." Indeed.
Travel to Estonia and Finland for the first episode of the documentary series ¡Globalquerque! Sojourns: Puuluup! Visit with Ramo Teder and Marko Veisson, a/k/a Puuluup, one of the most delightful and original music discoveries we have come across. Hang out, cook, longboard, shop, drink, record and more with Ramo and Marko and families and friends! Oh! And there will be music, too!
2021; Directed by Tom Frouge; 64 min; Estonia/English, not rated
Free community event. Please register in advance here:
7:00 pm
Zombi Child is a 2019 French drama film directed by Bertrand Bonello. It is based on the account of the life of a supposed zombified man in Haiti, Clairvius Narcisse. It was screened in the Directors' Fortnight section at the 2019 Cannes Film Festival.
2019; Written and Directed by Bertrand Bonello; 103 min; French with English subtitles, not rated
Free community event. Please register in advance here:
7:30 pm (doors open at 6:30 pm)
Danny Zelisko Presents Lewis Black: Off The Rails!
Known as the KingofRant, Lewis Black uses his trademark style of comedic yelling and finger pointing to expose the absurdities of life. His comedic brilliance makes people laugh at life's hypocrisies and the insanity he sees in the world.
A GRAMMY Award-winning stand-up comedian, Black performs his critically acclaimed shows more than 200 nights annually, to capacity audiences throughout Europe, New Zealand, Canada, and the United States. He is one of a few performers to sell out renowned theaters including Carnegie Hall, Lincoln Center, Brooks Atkinson Theatre, New York City Center, and the main stage at the Mirage in Las Vegas, with a sold-out Broadway run at the Richard Rodgers Theatre in New York City. Since 2014, Black has done over 400 live-streaming shows, called The Rant Is Due, at the end of each of his stand-up performances.
$27, $57, $67
Buy Tickets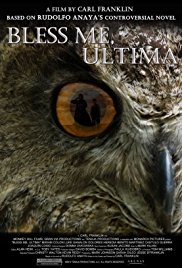 7:00 pm
Rudolfo Anaya's beloved and iconic Bless Me, Ultima returns to the NHCC with Carl Franklin's screen adaptation in partnership with the English department of the University of New Mexico. Bless Me, Ultima is set in the 1940s in rural New Mexico, and tells the story of a young boy and the mysterious healer who opens his eyes to the wonders of the spiritual realm. As the entire world is plunged into war and Antonio Marez grapples with the harsh realities all around him, his life is forever changed by the sudden arrival of Ultima, a curandera who inspires him to see the world from a new perspective.
2011; Carl Franklin; English; 102 minutes; rated PG-13.
Reception at 6:00 pm & Pre-film Talk by Dr. Gabriel Meléndez at 6:30 pm.
Free ticketed event. Please make a reservation here, or call the NHCC Welcome Center at 505-724-4771 for assistance.
The Bank of America provides generous support for this film series.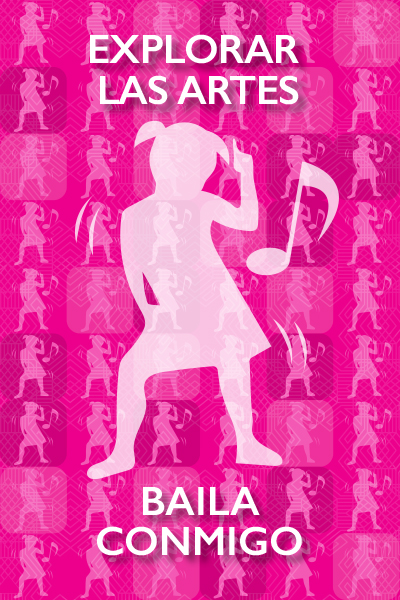 10:00 am
Children 18 months to 4 years and their caregivers will have the chance to explore arts through traditional New Mexico dance and other dance forms using ribbon sticks, rhythm instruments, and even flamenco. 
Explorar las Artes is a free, bi-monthly 45-minute program for toddlers ages 18 months to 4 years and caregivers that cultivates creativity and self-expression through the exploration of Hispanic/Latine arts and culture. Participants explore the NHCC museum and engage in artmaking, music, movement, dance, drama, and bilingual story time. NHCC instructors model age-appropriate arts techniques that celebrate self-expression, build vocabulary, and strengthen both fine-motor and gross-motor skills in a fun environment. 
Free community event. Register below.
This program generously supported through a Blue Cross and Blue Shield of New Mexico Healthy Kids, Healthy Families grant.
+ Export Events