Events Search and Views Navigation
Events List Navigation
12:00 pm (available for 48 hours)
Instituto Cervantes Vimeo Channel Here
In the 1970s, Chinese writer Sanmao and Spanish diver José María Quero traveled to the Spanish Sahara, where Sanmao captured their daily experiences in a best-selling book, Tales from the Sahara. In Sanmao, la novia del desierto, filmmakers Marta Arribas and Ana Pérez recount the story of two people from radically different worlds whose relationship, marked by love, adventure, and tragedy, ultimately served to unite these worlds. Sanmao's public persona remains iconic to this day.
2020; Spanish with English subtitles; 86 minutes; rated PG-13.
Free community event
7:00 pm Friday & Saturday, 2:00 pm Sunday
Festival Ballet Albuquerque and the NHCC present Sacred Journeys III. Classical and contemporary dance combine with the eclectic music of two-time Grammy award-winning Taos Pueblo musician Robert Mirabal in this reflection of New Mexican cultures through dance, music, and spoken word. Mirabal collaborates with Festival Ballet Albuquerque's artistic director Patricia Dickinson Wells and with internationally renowned New York City Ballet dancer Jock Soto, of Navajo and Puerto Rican descent. Soto, who is originally from Gallup, NM, and will also make guest appearances onstage, now lives in Eagle Nest, NM.
$14, $20, $29, $39, $49 w/ $2 discount for seniors, children under 12 and NHCC members
Buy Tickets
8:00 pm Friday, 2:00 pm Saturday
Yjastros: The American Flamenco Repertory Company proudly brings the creative visions of world-renowned flamenco artists to the American public, while cultivating the living art of flamenco in the United States. Together with the Orchestra of New Spain, Yjastros presents Quem Quæritis? A Flamenco Drama. This performance draws from the tradition of the pastorela, told through imaginative, dynamic flamenco performance. Yjastros dramatizes human ingenuity and resilience through intricate choreographic masterpieces by Artistic Director Joaquín Encinias, Marco Flores, and other choreographers. This season highlights tradition and innovation in the world of flamenco and features choreographies made by artists at the global forefront of the art form, as well as unique musical accompaniment from the award-winning Orchestra of New Spain. Yjastros is the flamenco company in residence in the University of New Mexico Dance Program.
$40, $50, $60, $70 w/$5 discount for students, seniors and NHCC members
Buy Tickets
12:00 pm (available for 48 hours)
Instituto Cervantes Vimeo Channel Here
In Anabel Rodríguez Ríos' "reflection of a divided country," the floating village of Congo Mirador, a short distance from Venezuela's Lake Maracaibo, is seen through the eyes of two women, espousing opposing ideologies, who are still trying to sustain life in a town that is dying from drought, pollution, corruption, and neglect.
2020; Spanish with English subtitles; 99 minutes; rated PG-13.
Free community event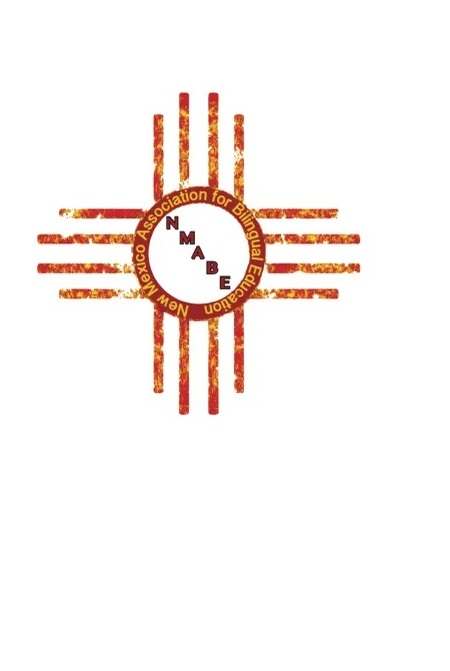 8:00 am – 2:00 pm
New Mexico Association for Bilingual Education presents the New Mexico Spanish Spelling Bee. Students in grades 4-8 from across New Mexico represent their school districts or charter schools in the Spanish Spelling Bee Competition.  This contest is intended to continue promoting the Spanish language and culture among New Mexico students.
This is a free ticketed event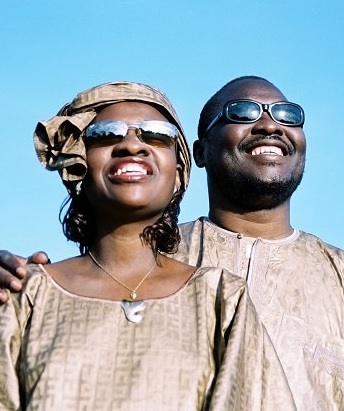 7:30 pm
AMP Concerts presents "From Bamako to Birmingham"—a culturally satisfying fusion with Afro-pop duo Amadou & Mariam and soulful gospel group Blind Boys of Alabama coming together to combine contemporary African contemporary African sounds and African-American roots music.
$36, $46 & $56
Approximate time of event: 2 hours including intermission
Buy Tickets
7:30 pm
AMP Concerts presents Colin Hay. Hay first came to prominence as the lead vocalist of Men at Work, which was formed in 1979 and went on to become a multi-platinum-selling musical act, winning a Grammy for best new artist in 1982. The original band was short-lived, however, and after 1985 Hay became primarily a solo artist. He has written and released some 13 solo albums, the latest being I Just Don't Know What To Do With Myself, an album of cover material. With a new album of original material due for release in early 2022, Hay is also a touring member of Ringo Starr's All Starr Band, scheduled to resume touring in 2022.
$41, $51, $61
Buy Tickets
5:00 pm–7:00 pm DJ, cash bar, and food truck
5;30 pm–6:30 pm Pre-film museum tours
7:00 pm Film Screening
Join us for pre-film tours of the exhibition, Fronteras del Futuro , then jam to futuristic tunes by DJ Sunai. Cash bar and food truck.
 The place:  Mexico.  The time:  The near future.  The world is divided by closed borders, but connected by a digital network that ties people together around the world.  In Santa Ana del Río, Oaxaca, where a corporation controls the small village's water supply, Memo Cruz dreams of heading north to a big city where he can work in a high-tech factory.  When his dream becomes a reality, his reality becomes a nightmare of border walls, shanty towns, remote control drones, and security forces searching for "aqua-terrorists."
2008; United States & Mexico; English; Alex Rivera Director; PG-13
Pre-film tour $3
Film Screening Free
Buy Tickets
8:00 pm
Join Bob Odenkirk, Rhea Seehorn, and special guests for a night of comedy in Albuquerque!
A night of entertainment like no other is headed your way, as your favorite TV lawyers, Bob Odenkirk andRhea Seehorn, join forces with special friends from Better Call Saul and improvisers from The Box Performance Space. This performance will raise funds for Cardboard Playhouse Theatre Company and New Day Youth & Family Services.
$20, $30, $50
Buy Tickets
In light of recent events, it is with great sadness that we announce the cancellation of the Wynonna Judd show scheduled for Friday, May 20th.
From Wynonna: "Thank you for allowing me the time to process and to heal, and we hope to return to Albuquerque in the future. I appreciate your understanding during this difficult time."
If you purchased tickets you will be issued a full refund at point of sale. Please call the NHCC Box Office at 505-724-4771 if you have questions regarding your tickets.
+ Export Events