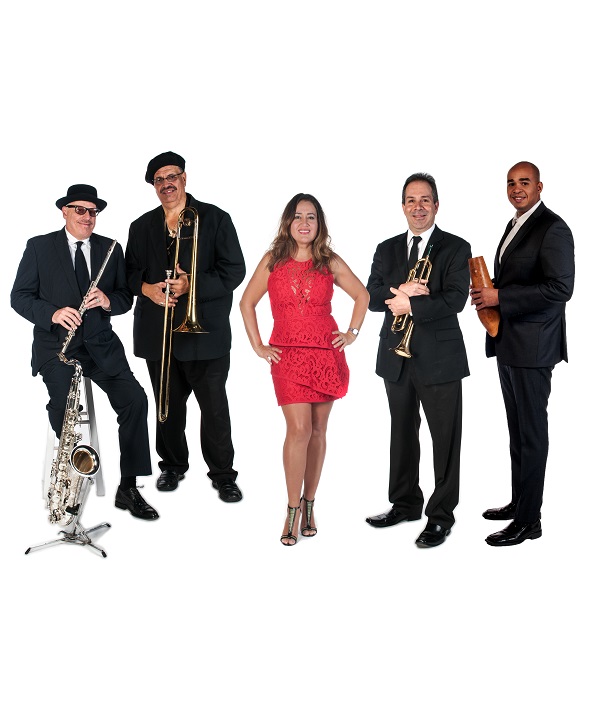 NM Jazz Latino Orchestra
January 24, 2020
8 pm
In their fourth performance at the NHCC, the New Mexico Jazz Latino Orchestra will present a two-part show featuring Latin jazz, cha cha, salsa, and rumba and showcasing the versatility of the group's musicians. The 13-piece ensemble seeks to highlight the great musical talents of New Mexico residents, while bringing in international guest artists to introduce audiences to traditional instrumentation and rhythms from Latin America and demonstrate how jazz fusion can provide a harmonious and exciting blend of ancestral and contemporary tones. This year's concert salutes the Quiñones family, "¡La familia de la salsa!"—Marc Quiñones, percussionist for international salsa band sensation Ocho y Más, and Tony and Camilo Quiñones—and features César Bauvallet, Jackie Zamora, Paul Gonzales, Doug Lawrence and Steve Figueroa, Adolfo Acosta, Lester Rodriguez, Maud Beenhouwer, and Alex Murzyn.
$25 & $27 with a $3 discount for NHCC members
Thank you to our Performing Arts Season Sponsors Heritage Hotels and Resorts, the Albuquerque Journal and Southwest Airlines!
Event Navigation
Related Events