Events Search and Views Navigation
Events List Navigation
12 pm (MST)
Available for 48 hours
Instituto Cervantes Vimeo Channel HERE
El cuarto reino: El reino de los plásticos, by Adán Aliaga and Álex Lora, is set in a can collection and recycling center in a New York City neighborhood. At "Sure We Can," founded by Basque nun Ana Martínez, homeless people can come to exchange recyclables that they have collected for a few dollars. Through René, an undocumented worker from Mexico who works and sleeps at the center, and the relationships he establishes with his peers, we explore the daily life of this "kingdom of plastics," and a community that, in the face of its disillusionment with the American dream, transcends this reality to turn "el cuarto reino" into a sometimes surreal planet of its own.
Spain; 2019; Spanish with English subtitles; 82 minutes; rated G.
Free community event
12 pm (MST)
Available for 48 hours
Instituto Cervantes Vimeo Channel HERE
Francisco Marise's Para la guerra explores the combat memories of "Mandarria," a former Cuban soldier who is searching for the comrades who served in his last command. As Mandarriagoes through a series of exercises from a military manual, the director's observation of his body and his gestures offers insight into his memories, his solitary life, and the invisible wound he still carries with him, 30 years after his final mission.
Cuba/Spain/Argentina; 2018; Spanish with English subtitles; 65 minutes; not rated.
Free community event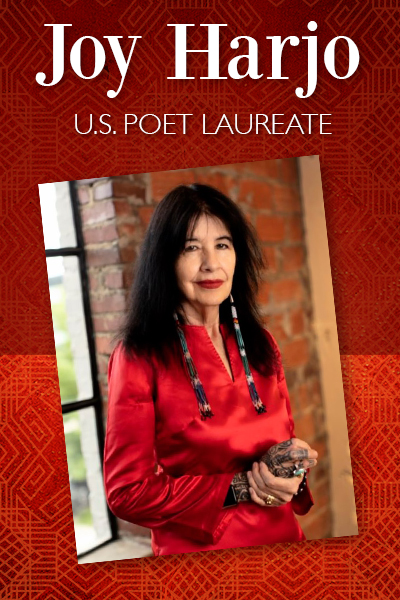 7 pm
Free and open to the public, ticket link available August 15, 2021
The National Hispanic Cultural Center/History and Literary Arts Program and the University of New Mexico/English Department present a reading, performance, and talk by U.S. Poet Laureate Joy Harjo. Harjo was born in Tulsa, Oklahoma, attended the Santa Fe Indian School, and was a faculty member at the University of New Mexico. She is an award-winning writer, performer, and saxophone player of the Mvskoke/Creek Nation. Her numerous publications include nine books of poetry, a memoir, a young adult novel, a children's book, and five CDs featuring her poetry and music. Harjo will release her sixth CD, "I Pray for My Enemies," on May 5, 2021.
+ Export Events