Events Search and Views Navigation
Events List Navigation
7:00 pm
On Point Dance Studio presents their 2023 Summer Recital! Students will perform routines they have learned during our spring semester, a combination of folklorico, jazz, ballet, hip-hop, tumbling and contemporary. National competitive teams' routines will also be showcased as a special surprise.
$25, $30 & $35
Reserve Here
5:30 pm
Join us for a special performance on NHCC's Plaza Mayor, featuring Ozomatli with special guests Nosotros & Baracutanga! This free performance of powerhouse Latin musicians is presented by Lensic 360, NM Music Commission and the NHCC.
This outdoor event will occur regardless of the weather, so dress accordingly. Blankets, lawn chairs, and low-style camping chairs are welcome. There will be food vendors available but picnics are welcome and free water refill stations will be available. There will be a designated ADA-compliant area with chairs available.
Rain or Shine | Bags Subject To Search | Lawn and Low Profile Camping Style Chairs Welcome | Blankets Welcome | Free Water Refill Stations (Bring your own reusable bottles) | Food Vendors Will Be On Site | ADA Area with Chairs Available | Only Clear Bags Allowed on Campus | No Weapons of Any Kind Allowed | No Fireworks Allowed on Campus
Reserve Here
7:30 pm
Bringing Shakespeare to Life in New Mexico! The New Mexico Shakespeare Festival believes that Shakespeare is for everyone – whether you've seen dozens of plays or none at all. You are invited to join them on the National Hispanic Cultural Center's Plaza Mayor and enjoy a wonderful performance!
A Midsummer Night's Dream |  Directed by Julia Thudium
Free community event. Tickets will be available at the event one hour prior to the performance.
5:00 pm: Cash bar and food trucks
5:30 pm – 7:00 pm: UNM Mariachi Ensemble
7:00 pm: Film screening
Agave is Life is an exploration of the history of the agave plant in the cultures of Mexico and the American Southwest. Starting thousands of years ago when hunter-gatherers viewed the hardy desert succulent with its myriad uses as a gift from the gods, agave's story is told through the lens of archaeological, ethnographic, and modern-day vignettes, closing with concerns about threats to the plant's future.
Directed by Meredith L. Dreiss & Davi Brown | Documentary | 2014 | 70 minutes | English | TVPG
Free community event. Please let us know how many will be attending below.
Generously supported by Bank of America.
Reserve Here
5:00 pm: Cash bar and food trucks
5:30 pm – 7:00 pm: Spanish music
7:00 pm: Film screening
It's 1944 and the Allies have invaded Nazi-held Europe. In Spain, a troop of soldiers are sent to a remote forest to flush out the rebels. They are led by Capitan Vidal, a murdering sadist, and with him are his new wife Carmen and her daughter from a previous marriage, 11-year-old Ofelia. Ofelia witnesses her stepfather's sadistic brutality and is drawn into Pan's Labyrinth, a magical world of mythical beings.
Directed by Guillermo del Toro | 2006 | 118 minutes | Spanish with English subtitles | Rated R
Free community event. Please let us know how many will be attending below.
Generously supported by Bank of America.
Reserve Here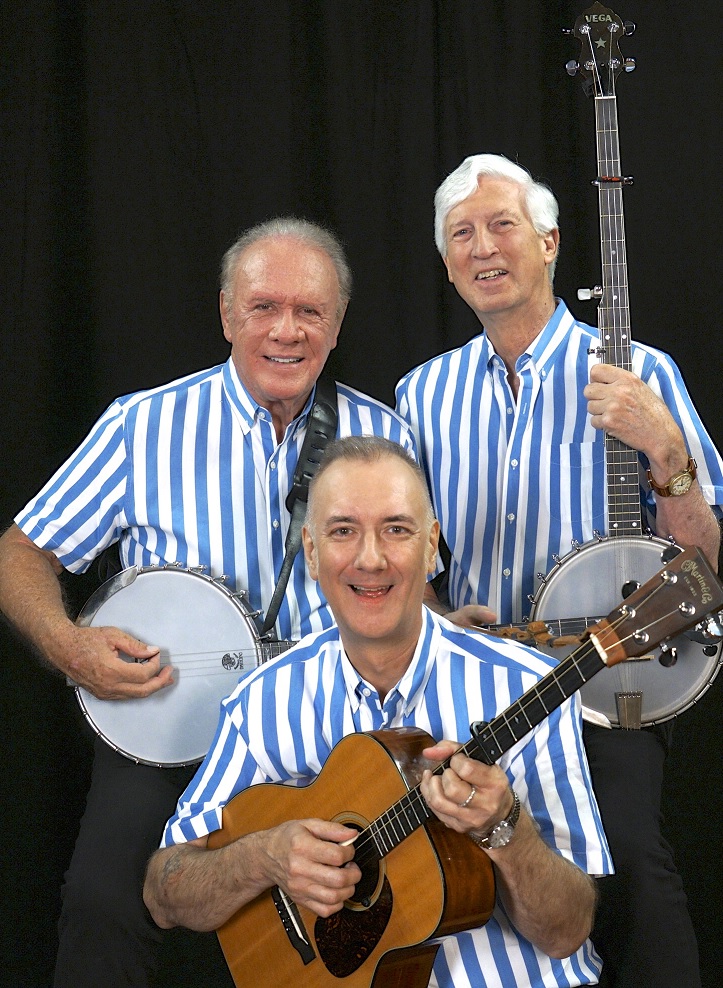 7:00 pm
Fans of legendary folk icons The Kingston Trio can rediscover their timeless music all over again! All three current members, Mike Marvin, Tim Gorelangton and Buddy Woodward, have intrinsic links to and experience with the original group: Mike is the adopted son of founding member Nick Reynolds, who was also his musical mentor; Tim, a close friend since boyhood, is one of the few musicians outside the Trio who has recorded with Nick Reynolds; and Buddy, who has performed with longtime Kingston Trio member George Grove.
Many of their personal memories recall the iconic trio's performances and journey as folk music made its extraordinary ascent to the pinnacle of popular culture – and the top of the music charts. They'll perform such timeless classics "Where Have All The Flowers Gone?" and "Tom Dooley."
$52, $62 & $72
Approximate time of event: 120-140 mins with intermission.
Reserve Here
7:30 pm
Ryan Adams has been praised as "one of rock's most talented songwriters" (SPIN). The 7-time Grammy-nominated artist has 22 studio albums to his name, accumulating in millions of sales. He has produced albums for esteemed musicians including Willie Nelson, Jesse Malin, and Jenny Lewis, and has collaborated with some of music's most influential artists such as Weezer, Fall Out Boy, America and many more. Ryan's profound contributions to music have taken many different forms. From his songwriting, to his producing, to fronting the rock/alternative country band Whiskeytown, and forming, "Ryan Adams & The Cardinals," his ability to connect with audiences across a variety of different mediums is undeniable.
$54, $64 & $74
Approximate time of event: 2 hours including intermission.
Reserve Here
+ Export Events