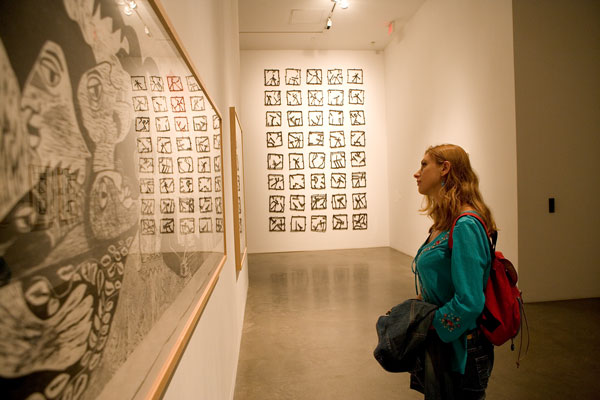 Visual Arts Museum: First Sunday Free Admission
October 3, 2021
10 am to 4 pm
The first Sunday of every month the NHCC Art Museum is free to all New Mexico residents. Visit exhibitions such as: Aquí Estamos: New Selections from the Permanent Collection, Southwest of Eden: The Art of Adam and Eve, and Mira Mira on the Wall: Reflecting on 20 Years of NHCC Exhibitions.
Reserve tickets for the free first Sunday of the month early by clicking on the link below.
All visitors and employees will be required to wear masks or cloth face coverings at all times.
Related Events