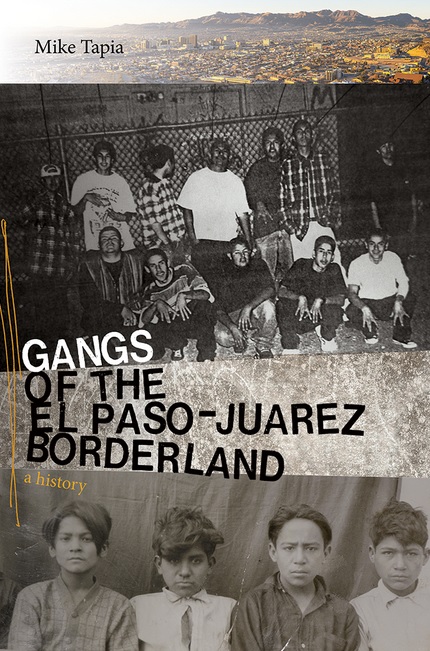 Virtual Reading and Discussion: Michael Tapia, Gangs of the El Paso–Juárez Borderland: A History
September 30, 2020
6 pm
Bookworks Virtual on Zoom: RSVP for this online event: https://www.bkwrks.com/mike-tapia
Presented by Bookworks, the National Hispanic Cultural Center, and the University of New Mexico Press, this thought-provoking book by Dr. Mike Tapia examines gang history in the region encompassing west Texas, southern New Mexico, and northern Chihuahua, Mexico. Known as the El Paso–Juárez borderland region, the area, spanning 130 miles from east to west, contains more than three million people. From the badlands—the historically notorious eastern Valle de Juárez—to the Puerto Palomas port of entry at Columbus, New Mexico, this area has become more militarized and politicized than ever before. Dr.Tapia examines this region by exploring a century of historical developments through a criminological lens and by studying the diverse subcultures on both sides of the law.
Free Community Event

Dr. Mike Tapia earned his Ph.D. in Sociology from the Ohio State University and served on the faculty at UT-San Antonio's Criminal Justice Department from 2003 to 2015. His teaching and research interests include crime theory, race and crime, juvenile justice, and street crimes. He publishes on risk factors in juvenile arrest, Latino arrest risk, and Latino gang migration. His latest works examine Chicano street and prison gang organization in historical perspective.
Event Navigation
Related Events