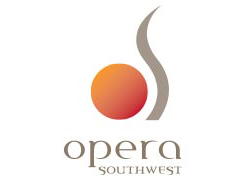 Opera Southwest Presents Bottesini's Alì Babà
October 20, 2019 - October 27, 2019
October 20, 25 & 27, 2019
2 pm—Sundays
7:30 pm—Friday
Opera Southwest presents Alì Babà, a fully staged opera with orchestra, sung in Italian with English translation supertitles and presented in three acts with one intermission. With a libretto based on "Alì Babà and the Forty Thieves," the well-known and lively story from One Thousand and One Nights, Alì Babà was composed by Giovanni Bottesini, an Italian composer and double bass virtuoso known as the "Paganini of the bass."
$19, $39, $59, $79, $99; discounts for groups of eight or more and patrons 30 and younger
The opera premiered in 1871 in London, with considerable acclaim and numerous performances. Later, however, the score was lost, and it has not been heard in well over a century. As with Opera Southwest's Amleto (Hamlet) project, Maestro Anthony Barrese has reconstructed the score from the composer's original manuscript, and Opera Southwest will give the work its modern American premiere.
Visit the Opera Southwest website HERE.
The title, content, photos/images and description for this event were provided to the NHCC by the organization renting the NHCC venue for the event. By serving as a venue and posting the event on its website, the NHCC is not endorsing any views expressed in the title or description of the event, nor is it endorsing the content of the event.
Related Events