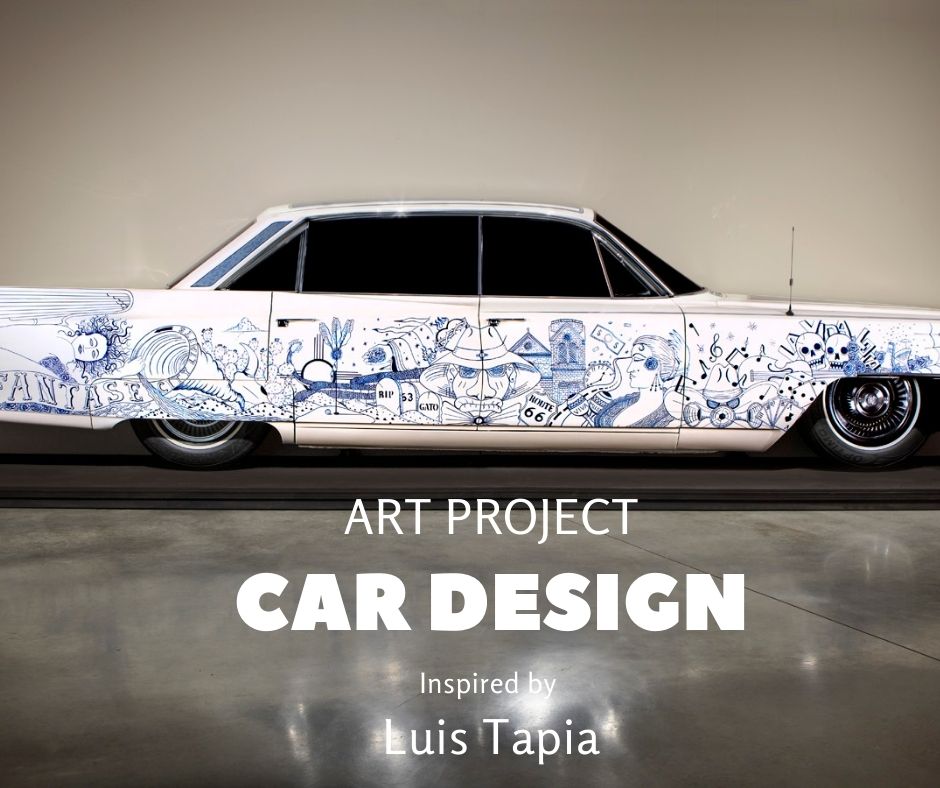 Make Something!: Visit the Museum….and at home…make something!
October 2, 2020 - October 10, 2020
Today we are inspired by "A Slice of American Pie," by artist Luis Eligio Tapia. This piece is part of our permanent collection funded through the Art in Public Places Program of New Mexico Arts, a division fo the New Mexico Department of Cultural Affairs.
In 2017, during our family art making summer program, participants were inspired by Luis' painted Cadillac and created their own designs for artistic cars. Click HERE to download the Cadillac coloring sheet to create your own!
The NHCC Art Museum has reopened! You can visit us Tuesday – Sunday from 10am – 4pm (10am-noon on Wednesdays are reserved for seniors).
The first Sunday of every month (October 4!) is FREE for New Mexico residents!
To purchase tickets and learn more about how we are keeping you safe, please click HERE.
If you do this project, tag us @nhccnm or make our staff happy and email us photos at ElenaD.Baca@state.nm.us
Related Events