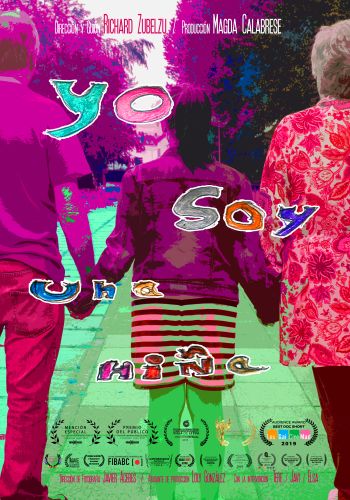 Film: Yo soy una niña
July 19, 2022
12:00 pm (available for 48 hours)
Instituto Cervantes Vimeo Channel Here
Richard Zubelzu's Yo soy una niña documents the reality of transsexuality in childhood, while emphasizing the important role of grandparents and their unconditional love for their grandchildren.
2019; Spanish with English subtitles; 20 minutes; not rated.
Free community event
Instituto Cervantes presents an annual cycle of short films dedicated to gender diversity, dealing with different approaches to LGTBIQ+ reality, and presented around the celebration of Pride Day. This July, Pedro Zerolo of Madrid's Cinemateca, whose political activism helped enact Spain's same-sex marriage law, has selected seven works that reflect the life stories of people of all ages, and especially those who have had to flee their countries because of their sexual orientation.
Most of the films presented in this cycle, Encuentros diversos: Cortometrajes LGTBIQ+/Diverse Encounters: LGTBIQ+ Short Films, are documentaries; two feature films are directed by recently deceased filmmaker Roberto Pérez Toledo. His prolific career was committed to the theme of the cycle, which serves as a tribute to him. Additionally, the program has the support of Exterior es Diverso, the platform created by LGTBI personnel of the Spanish Foreign Service, as well as their partners and families.
Event Navigation
Related Events