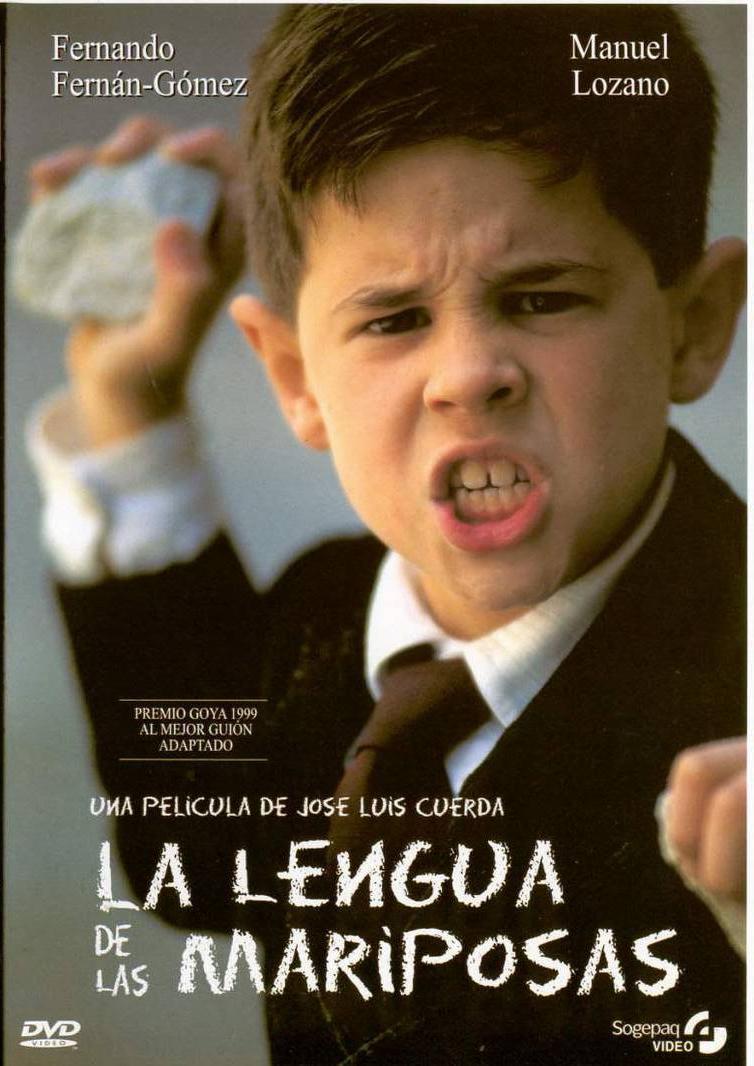 Film: La lengua de las mariposas
January 28, 2022 - January 30, 2022
12 pm (available for 48 hours)
On the Instituto Cervantes Vimeo Channel Here
A timid young boy growing up in a small Spanish town starts school for the first time, and with the nurturing and guidance of a kind teacher, a world of possibilities begins to open up for him. As the school year comes to a close, however, civil war begins to sweep across the country, and as sides are drawn, the forces of fear, violence, and betrayal alter profoundly what should be the pleasure of coming of age. José Luis Cuerda's film adapts several short stories by author Manuel Rivas reviving the spirit of the Second Spanish Republic; Fernando Fernán-Gómez portrays the elderly teacher.
1999; Spanish with English subtitles; 85 minutes; not rated.
Free community event
In January, Instituto Cervantes celebrates the centenary of the birth of actor, filmmaker, journalist, playwright, novelist, and screenwriter Fernando Fernán-Gómez (1921-2007), one of a generation of artists who defined what is now considered classic Spanish cinema.
Fernando Fernán-Gómez cumple cien años: Film Schedule
* January 7: F.F.G. Un retrato (Jesús García de Dueñas, 1976)
* January 14: Manicomio (Fernando Fernán-Gómez & Luis M. Delgado, 1954)
* January 21: El extraño viaje (Fernando Fernán-Gómez, 1964)
* January 28: La lengua de las mariposas (José Luis Cuerda, 1999)
All titles will be available on the Instituto Cervantes Vimeo channel for 48 hours, starting at 12 pm on the day on which they are scheduled for viewing.
Related Events