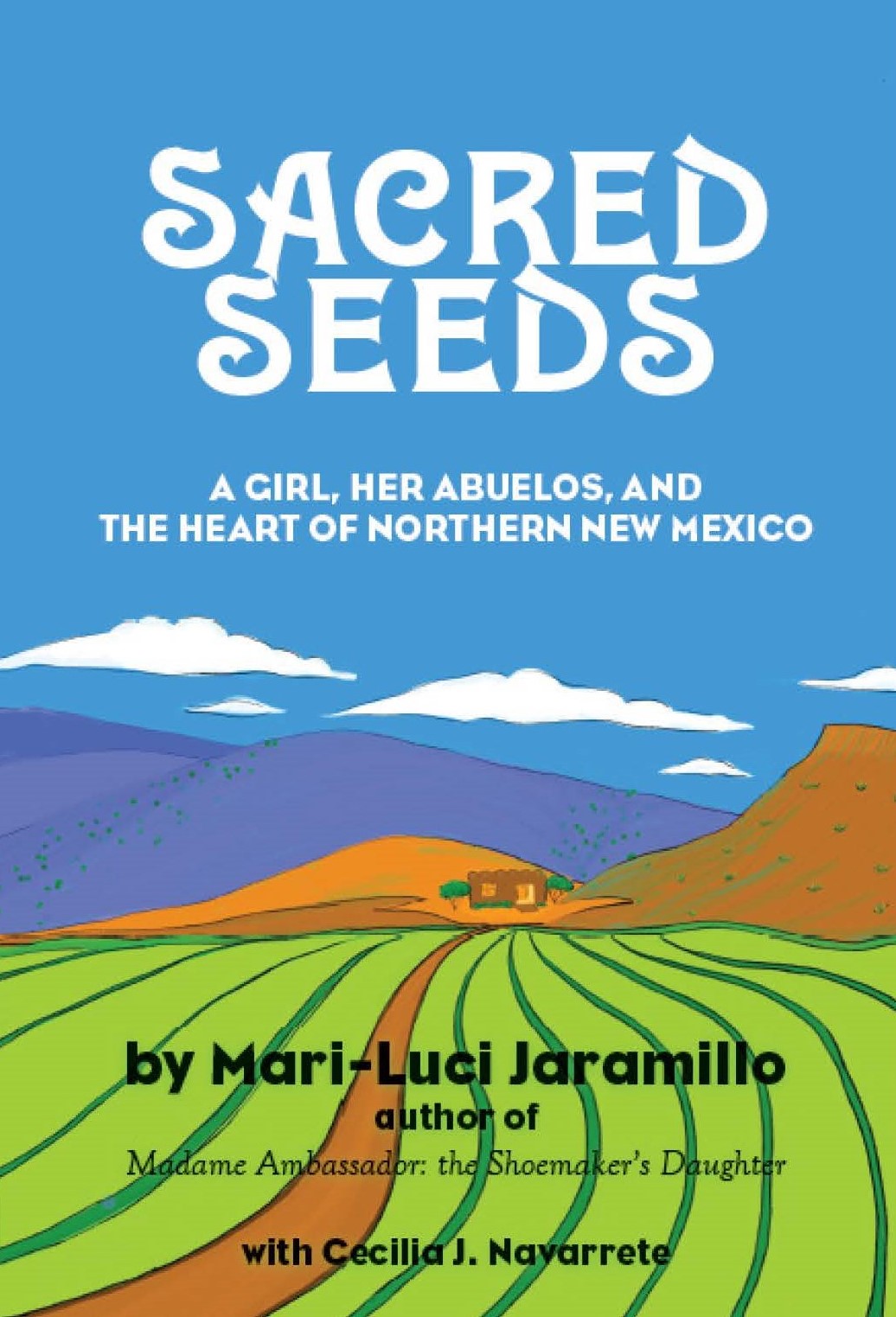 Book Presentation and Signing: Dr. Mari-Luci Jaramillo and her book "Sacred Seeds"
October 12, 2019
2:00 pm
A notable educator and civil rights advocate, Mari-Luci Jaramillo is best known for her accomplishments as U.S. Ambassador to Honduras in the 1970s. From humble beginnings in Las Vegas, New Mexico, Mari-Luci went on to a long career that included numerous positions at the University of New Mexico, and serving as the U.S. Department of State, Deputy Assistant Secretary for Inter-American Affairs under President Carter, and as the U.S. Department of Defense, Deputy Assistant Secretary for Latin America under President Clinton. Dr. Jaramillo resides in  Albuquerque, NM.
Mari-Luci tells the story of her own coming of age in the 1930s, stories of the every-day and the out-of-the-ordinary, stories of how she learned the values of community, faith, love, tradition, and passion for learning. Featuring New Mexican Spanish and illustrated by photographs and sketches, this collection of stories reveals the observant eye and open heart of the girl who became Madame Ambassador.
This event is free and open to the public.
Event Navigation