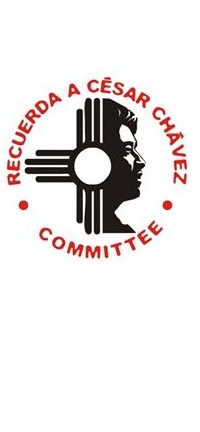 Annual César Chávez and Dolores Huerta Celebration: 30th Anniversary
March 25
9:00 am – 3:00 pm
March for Justice: 10:00 am
Fiesta: 12:00 – 3:00 pm
The Recuerda a Cesar Chavez Committee (RCCC) is excited to announce the 30th Annual César Chávez and Dolores Huerta Celebration – the only celebration of its kind in the country that honors both great civil rights leaders. The legendary Dolores Huerta will be our honored guest!
The event, which will be held from 9:00 am to 3:00 pm, will feature a keynote address from Dolores Huerta, presentation of the "Sí Se Puede" Awards, a car show presented by the Drifters Car Club, live dance and music performances, local dignitaries, and fun activities for the entire family.

The 30th Annual César Chávez and Dolores Huerta Celebration is sponsored by the City of Albuquerque and supported by the National Hispanic Cultural Center (NHCC) and the County of Bernalillo.

Free Community Event. Please register here or call the NHCC Welcome Center at 505-724-4771 for assistance.






RCCC is committed to educating communities throughout Albuquerque and the state about the legacy, life, and work of the great American civil rights activists Cesar Chavez and Dolores Huerta. This year marks the 30th anniversary of those efforts.

RCCC shares the vision that Cesar and Dolores championed – that nonviolence is our strength and in recognition of their remarkable history of nonviolent resistance, this year's Celebration is conducted in the spirit of "Sí Se Puede", "Yes, we can." Join us as we gather in solidarity with others around the country in support of the movement toward nonviolence.
Related Events