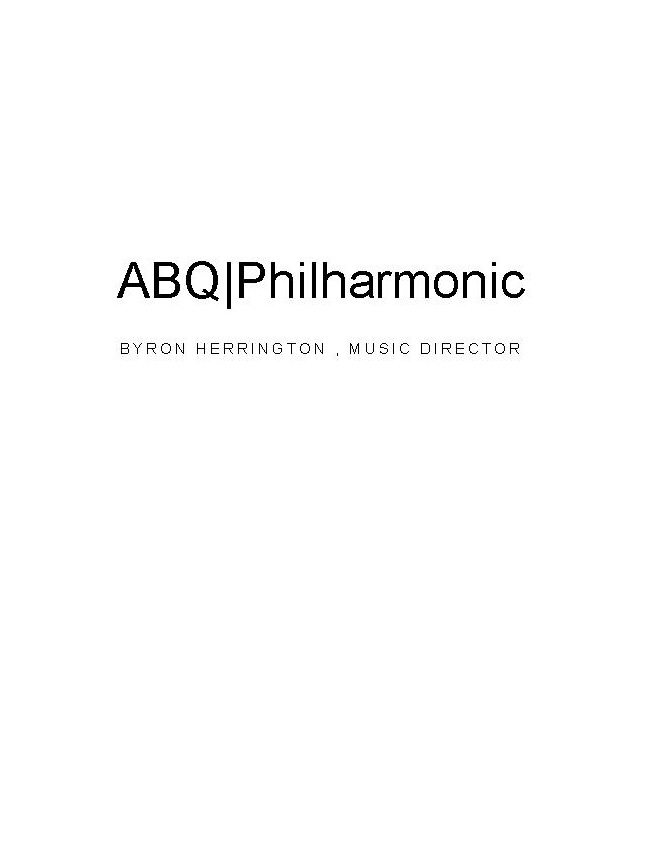 ABQ Philharmonic Presents a Spring Concert, "Music of the Mexicos"–RELOCATED
April 26, 2019
Due to facilities issues in the Roy E. Disney Center for Performing Arts at the NHCC, this performance will not take place at the NHCC. To learn more about the new location, please visit: https://drive.google.com/file/d/1LMn5Nla-jncWw4G3ohFXW6cLGMurOEpv/view
7:30 pm – 9 pm
Music director Byron Herrington conducts the Albuquerque Philharmonic in Music from Mexico, both by composers from Mexico, and North American composers whose music features material derived from Mexico. On the program is Sinfonietta Cibola: A Celebration of New Mexico, by Daniel Davis, Sones de Mariachi by Blas Galindo, El Salón México by Aaron Copland, and La Fiesta Mexicana by Owen Reed.
For more information, please call 505-433-7445 or visit www.abqphilharmonic.org. The concert is free, donations are appreciated, and children are welcome.
Free public event; donations appreciated
Photo by Carl Schroeder
The title, content, photos/images and description for this event were provided to the NHCC by the organization renting the NHCC venue for the event. By serving as a venue and posting the event on its website, the NHCC is not endorsing any views expressed in the title or description of the event, nor is it endorsing the content of the event.
Event Navigation
Related Events