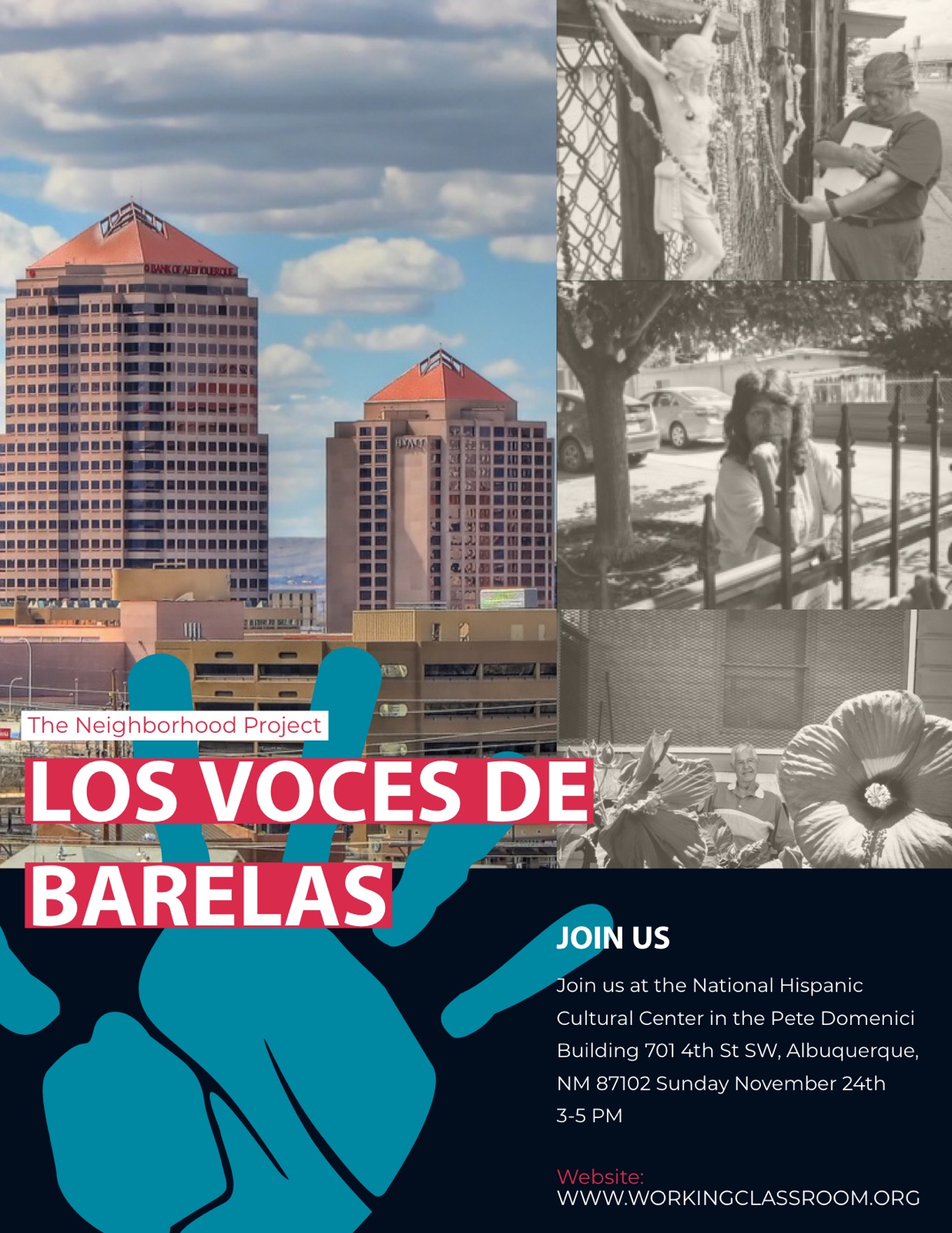 The Neighborhood Project: Las Voces de Barelas Exhibit
The Neighborhood Project: Las Voces de Barelas is a community art initiative by Working Classroom student artists under the instruction of guest teaching artist Adria Malcolm which set out to explore the people of the historic Barelas area through the mediums of environmental portraiture and feature-writing. The project aims to bridge the gap between otherness and commonality through the sharing of the most vital elements of an individual's story.
The project artists learned how to conduct thorough interviews, explored rapport building with subjects, and learned the basics of journalistic feature writing and portraiture. Las Voces de Barelas serves as a way for Working Classroom to give back and explore the community that it calls home and present stories of a shared human experience.
Event Navigation
Related Events