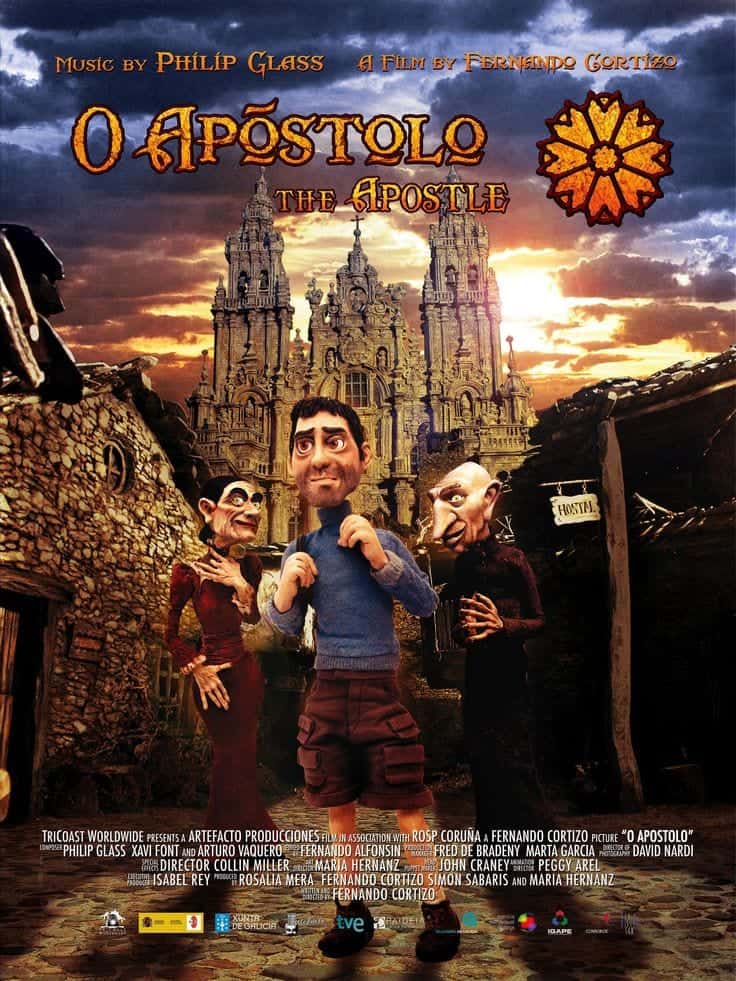 Film: El Apóstol
7 pm
An escaped convict follows the Camino de Santiago in an attempt to recover the stolen jewels hidden years ago by a fellow inmate in the remote, wooded Galician village of Xanaz. There, he encounters sinister old men, strange disappearances, spirits, a peculiar priest, and even the archbishop of Santiago de Compostela in this tale full of fantasy, terror, and humor. The stop-motion 3D animation film was partially produced through crowdfunding, with a total of 560 producers. Presented in partnership with Instituto Cervantes as part of the Bank of America Free Thursday Film Series.
2012; Fernando Cortizo; Spanish with English subtitles; 84 minutes; not rated.
The Camino de Santiago ("Way of St. James") is a large network of ancient pilgrimage routes that stretch across Europe and come together at the tomb of the apostle St. James (Santiago) in Santiago de Compostela in northwest Spain. Since the beginning of the 9th century, when the tomb was discovered, Santiago de Compostela has been a pan-European place of peregrination. The city's Old Town was designated a UNESCO World Heritage Site in 1985, and the European Union declared the Camino de Santiago to be the first European Cultural Itinerary in 1987. According to Catholic tradition, completing a pilgrimage on the Camino, some 500 miles along the major routes, assures forgiveness of one's sins. The walk now attracts people of all faiths and backgrounds, and over 200,000 contemporary pilgrims embark on the journey each year.
The April films, as well as this first May film, in the Bank of America Free Thursday Film Series, presented in partnership with Instituto Cervantes and the Spanish Resource Center, were selected for their insights into different elements of the Way.
Free ticketed event; tickets available one hour before show
Related Events