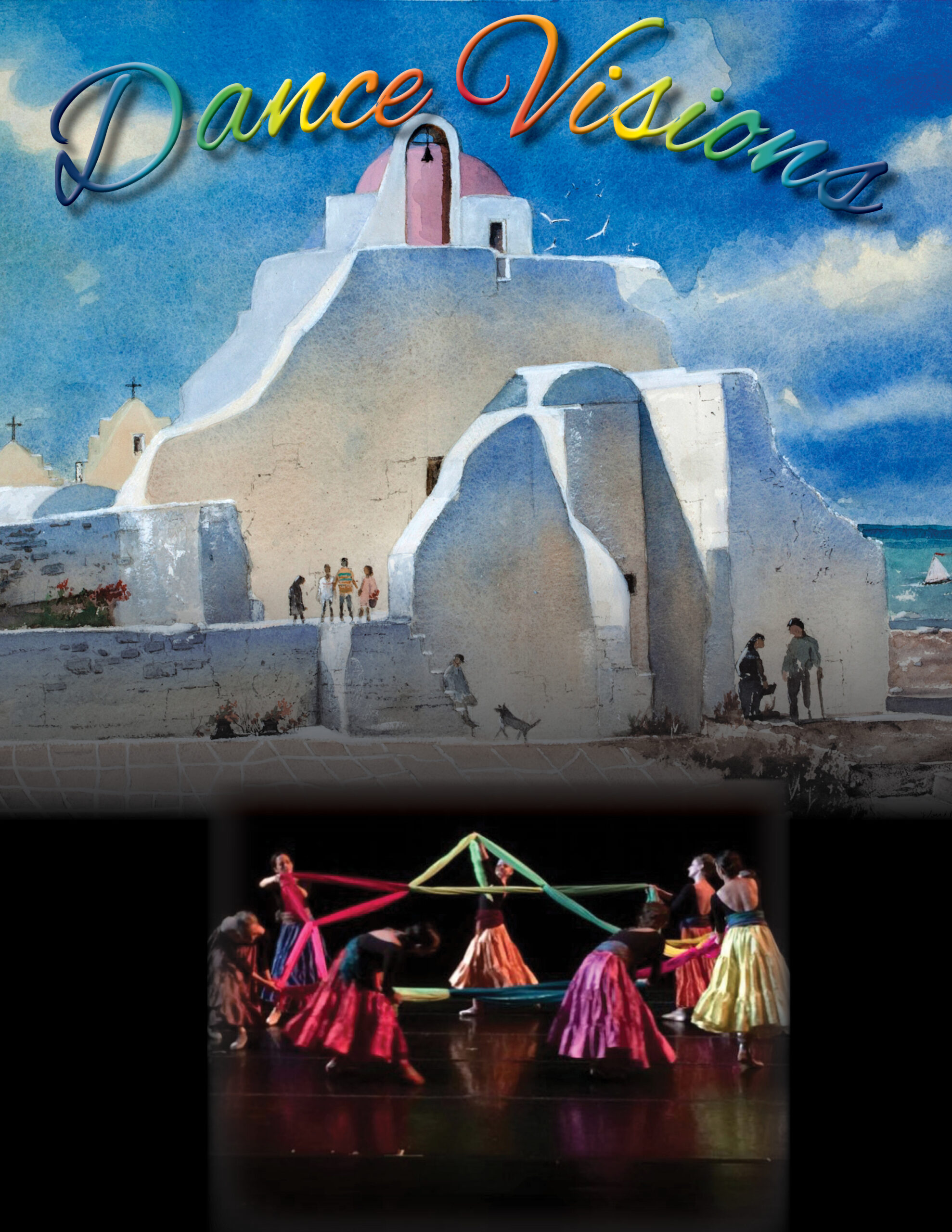 Festival Ballet Albuquerque Presents Dance Visions: Festival of New Ballets (Rental)
2 pm & 7 pm
Dance Visions: Festival of New Ballets is headlined by a new ballet by David Chavez. Chavez, a dance icon in Albuquerque during the 1980s and early '90s who is known for such masterpiece ballets as Sleepy Hollow, Carmina Burana, and The Jungle Book, has created his most epic ballet in over 20 years. His new work, The Humiliation of Venus: A Mythical Fantasy, is a multimedia one-act ballet based on mythological characters, complete with Venus/Aphrodite, Ares/Mars, Adonis, Pan, and over 40 dancers, with special stage combat guest artists Angelo and A.J. Collado.
Dominic Guerra has choreographed Las Soldaderas, depicting the women who fought in the Mexican Revolution. Other choreographies include neoclassical works by Dr. Mel Tomlinson to music by Ravel, Alex Ossadnik to music by Satie, and Patricia Dickinson Wells' work, loosely based on survivors of catastrophe and war, to music from the soundtrack of Schindler's List. Dance Visions promises to be a unique and exciting performance, with incredible full-screen video by Chavez featuring exciting dance scenes, historical dance perspectives by Guerra and Dickinson Wells, and quirky, fun-loving tour-de-force ballets by Tomlinson and Ossadnik.
$12, $18, $26, $34, $42, $60 w/ $2 off for seniors/children 12 and younger
The title, content, photos/images and description for this event were provided to the NHCC by the organization renting the NHCC venue for the event. By serving as a venue and posting the event on its website, the NHCC is not endorsing any views expressed in the title or description of the event, nor is it endorsing the content of the event.
Event Navigation
Related Events