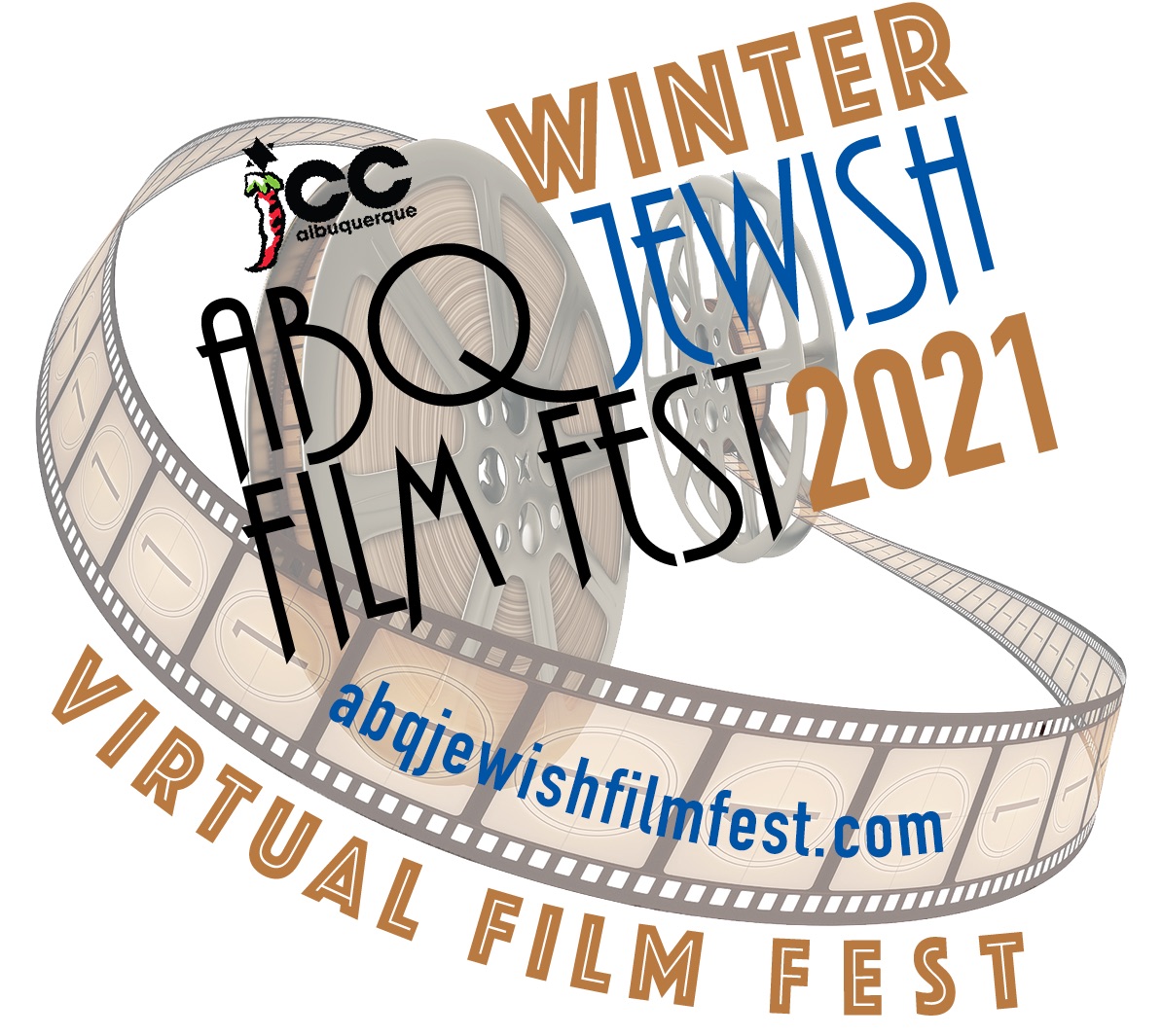 2021 Winter ABQ Virtual Jewish Film Fest:  The House on Wannsee Street
Screening—Thursday, February 25, 2021 at 7 pm (MST)
* Available for 72 hours *
Zoom Conversation—Sunday, February 28, 2021 at 12 pm (MST)
Individual tickets are $8 and household tickets are $15; ticket prices include the film and the Zoom conversation. Purchase tickets HERE
The House on Wannsee Street is the story of generations of family secrets that are uncovered in this sweeping international story that begins with the Second World War and concludes with an emotional twenty-first-century revelation. When award-winning Argentinean filmmaker Poli Martínez Kaplun decided to dig deep into her family history, she found a shocking discovery. Searching through family albums and 8mm home movies, she unraveled a twentieth-century mystery.
What she found were long-forgotten images of her great grandfather, who she learned was a German-Jewish philosopher persecuted by the Nazis. To save his family from the concentration camps, he was forced to flee Berlin and moved to Egypt, then Switzerland, and finally Argentina, where they had to hide their Jewish identity in order to receive Church papers to enter the country (since after the Second World War Jews were not permitted entry as immigrants). Poignant questions of identity, resilience, compassion, and the plight of displaced persons are brought to life as Poli confronts her mother and aunts about the hidden Jewish identity they have concealed ever since. Eighty years later, Poli returns to Germany to their family house on Wannsee Street, a few feet from where the Final Solution was decreed for all Jews in Europe.
Directed by Poli Martínez Kaplun; 2019; Argentina; Documentary; 97 min; Spanish with English subtitles
The Jewish Community Center of Greater Albuquerque's 7th Annual ABQ Jewish Film Fest will light up your home screens from January 31 to February 28  with eight recently released film premieres.  Each year the festival endeavors to weave a colorful fabric of uniquely Jewish stories that come to us through movies from around the world.  That has not changed.  What has changed is that the coronavirus pandemic disallows in-person assemblies. So instead of the community gathering at theatrical venues, we will be in the safety and comfort of our own homes watching the festival movies.  We will get together to engage in follow-up conversations, virtually, using the Zoom platform.
Each film will have  a 72-hour screening period, during which time you may watch the film at your convenience.  You will receive a link to watch the movie 24 hours in advance.  You must sign up for the Zoom conversation separately—it is free with the purchase of the film ticket, but requires you to register.
The festival curators research current films showing at Jewish film festivals worldwide to select a representative line-up of the finest films for Albuquerque audiences to enjoy.
This year, that was an arduous task because not only has the roster of Jewish films grown substantially, but the quality of the films has increased as well.  Although the task was daunting, it was truly a labor of love—screening and reviewing documentaries, dramas, comedies and all the territory in between, with films from Argentina, Canada, Israel, France, Norway, the United Kingdom, and the U.S.
The eight selected films represent the best of each genre and showcase the Jewish journey around the world from past to contemporary times.
For more information on the 2021 Winter ABQ Virtual Jewish Film Festival, please visit:
https://www.abqjewishfilmfest.com
#nhccnm  #newmexicoculture  #NMCulture  #20in2020 #ARTE #CINE
Related Events